I ♥ Sixth Contest Winners
Jessica Jacobsen | Video Production Club | Salem Hawatmeh | Christine Liou | Gina Depper | Layla San Jose
Student Winners
Jessica Jacobsen - '12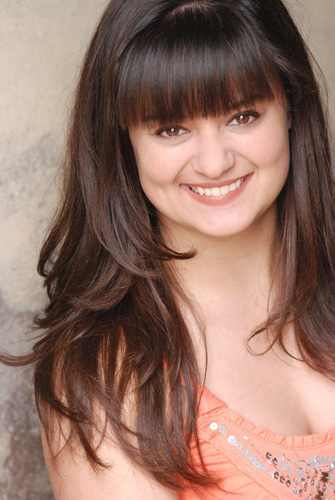 My undergraduate academic career really began the first day I had CAT 1 class with Dr. Carlisle. We talked about consumerism and the whole class sat silent and wide-eyed. Soon we all made the hike to Foodworx, where we had to examine every single food item before we could order. That week I went to my first Semi Formal committee meeting after finally figuring out what the "Dogghouse" was. We might have been overwhelmed by all the new sights and sounds of Sixth, but by week two we were pros.  We raised our hands and joined the discussion in Dr. Carlisle's class. We breezed into Foodworx like we owned the place and asked the pizza guy for the usual. We started discussing themes and getting excited for Sixth college traditions. We started to shape our community.
The Sixth College community is large enough to allow us to form new relationships but small enough to allow us to let those relationships grow. The Sixth College community is one of the most diverse groups on campus. The Sixth College community hosts some of the most fun college council events. The Sixth College community has a supportive staff that works hard for its students. The Sixth College community has an innovative freshman writing sequence. But the main reason I love Sixth College is because we are a community. Our community is diverse and enthusiastic and the students of Sixth College get to shape their own experiences. I am lucky to be a Sixer.
First Place
Video Production Club:
Diana Li - '14, Annette Girion - '14, Ian McMaster - '15, and Robin Canan - '15
Second Place
Salem Hawatmeh - '14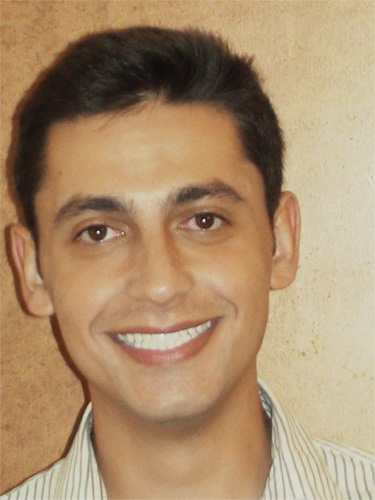 Did you help Sixth bring home the Golden Shoe?
I wake up to the sound of music. I look out the window and see a hundred people practicing a dance. With a smile on my face, I throw on a t-shirt, some jeans, and my shoes. I run out to join the group. I'm only ten minutes late; I hope I didn't miss out on much—I already went to the last two practice sessions so I'm not too worried. A couple Resident Advisors go over the dance steps one last time before we collectively start walking to the field where the competition is occurring. Once we get to the field located by RIMAC, our college gets in its position in the far right corner. Sixth College Class of 2014 is ready to take home the golden shoe and show all the other colleges our true bond—one that formed not within days, but only in a matter of a few dancing sessions. After a few colleges get to perform their dances, our music starts echoing throughout the field, giving us the cue to run to the middle of the grassy field and start dancing to the song mix (a combination of popular songs and sounds clips from the movie Toy Story, the theme for this year). I dance with all the energy I have within me. Once the competition is over, I hear over the speaker system that Sixth College has won the golden shoe. That moment made me realize that I will forever be a winning Sixer.
Third Place
Alumni Winners
Christine Liou - '08
It All Began in 706
As a first year living in building 706,
I was amazed by the incredible mix.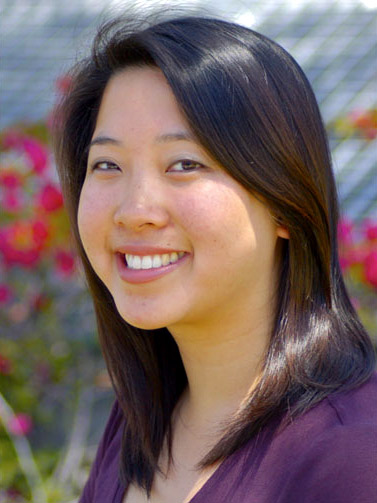 The people, the backgrounds, the stories that were told,
Were all worth more than its weight in gold.
Putting faces to the stories of the underrepresented,
Made me realize just how badly our society is segmented.
The wealth that I learned from my Sixth College peers,
Lead to good talks filled with both laughter and tears.
Despite our differences in culture and social‐economic class,
We had all ended up at Sixth College wanting to pass.
I couldn't help but wonder how could this be the land of the free,
If someone who's bright with no money couldn't get a degree.
As a Sixth College OL and RA for the years that came,
I made it my goal to make it a fair game ‐
To create a warm welcoming community for all,
Accepting all differences whether big or small.

As I graduated and became a staff at UCSD,
I hope to continue spreading the glee.
Sixth College opened my world to new possibilities,
And to this day I'm increasing my learning capacities.
Now starting my career in Student Affairs,
I owe it all to those plastic res hall chairs.
Because of the res halls, the real talks occurred,
Which led me to my journey of spreading the word.
Once a Sixer, always a Sixer.
First Place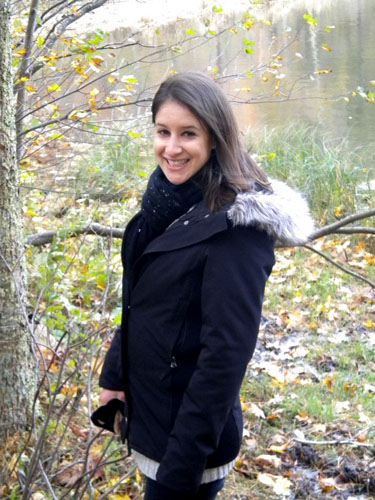 Gina Depper - '08
I love Sixth College because it is a home away from home. I was excited, but nervous when I left for college. I couldn't stop worrying. Would anyone like me? Would I make friends like the ones I left behind?
Upon arrival I was instantly swept into a warm, caring community. Within the first week I found myself dancing to Michael Jackson with fellow Sixers, fighting for the golden shoe at the Unolympics. By the end of my first year I was on student council and training to be an Orientation Leader. By the end of four years I had been a Resident Advisor, completed the CAT requirements and seen Sixth College win 2 golden shoes!
Sixth College is unlike any other at UCSD. It's small, welcoming and everyone genuinely cares about you. I knew my academic advisors, professors, deans and provost and they knew me! Older students encourage you to get involved, to meet others, and provide opportunities for you to do so. The CAT program pushes you academically, urging you to explore things you may never have considered.
Sixth College is many things, but mostly it's a place where you can grow into the person you want to become. Sixth provided me the communication skills, leadership abilities and academic knowledge to go on and get a Master's degree and begin a career. It has made me the person that I am and I love Sixth College because it is and will always be my home.
Second Place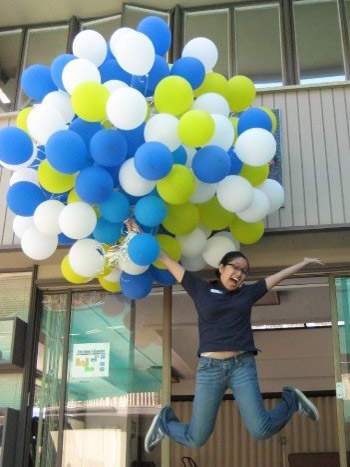 Layla San Jose - '06
A decade ago, I made a very conscious decision when I ranked Sixth College as first in my application. Beyond required classes or the promise of a free laptop, I chose Sixth because I fell in love with the idea of being part of something where everything, and every one, was new. It seemed like the right environment for a shy, quiet person like me to be able to make a difference without having to make too much noise.
In my time at Sixth, I founded the Community Board and helped plan and execute study breaks and Sixer Mixers. I also have fond memories of planning the very first Chocolate Festival, which lives on as an annual Sixth tradition. I worked for the Sixth Residential Life Office and served as an Orientation Leader, very eager to spread the Sixth love to all of our new students. I had the chance to meet, learn, and work with wonderful staff and fellow Sixers, many of whom I still keep in touch with. In my current job on campus, I have a soft spot for all the new Sixth College students I meet and am always eager to boast that I was part of the first class.
I love Sixth because it opened up a world of opportunities for me and helped shape who I am today. It has come a long way in just ten years and I think I have too.
Third Place