2012 Winners
2012 Winners
Nicole Daneshvar '12

COMM 102D: MMPP: Practicum in Child Development

"I had such a great and memorable experience through my Practicum that I continued to be a part of the La Clase Mágica team for the following two quarters. I plan to carry on the skills such as critical thinking, collaboration, creativity, problem-solving, and communication that I have acquired from my involvement in La Clase Mágica to my future career in the discipline of communication, marketing, or public relations."

Caroline Kim '12

EDS 130: Introduction to Academic Mentoring of Elementary/School Students

"Everything I've learned through my Practicum has inspired me to pursue further developmental programs through the use of art. I want to be able to change people's perceptions of art in the work I do and I believe that through creative design, this is something that can be accomplished."

Monika Lang '12

AIP 197: Academic Internship Program

"Had I not had this opportunity through my Practicum, I may have never discovered my passion for film curating and event planning. I would not be off to London this coming fall and would probably be very lost as a recent graduate. I am forever grateful for the opportunity of doing a Practicum and to Rebecca Webb for giving me this opportunity and taking me under her wing."

Kim Nguyen '13

CAT 198: Public Health Fair

"My greatest contributions to the Practicum included assisting the M.D. staff with exit interviews, designing brochures to raise awareness and educate low-income residents in the community about hypertension, and making a video that promotes eating well and engaging more in physical exercise."

Garrett Yamasaki '12

ECE 191: Engineering Group Design Project

"This SDR project has definitely helped me decide which career path I want to pursue. This project, combined with a UCSD education, and years of interning for various companies, has helped me land job offers at multiple companies."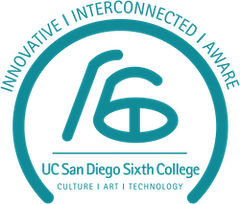 Practicum Excellence Award