2013 Winners
2013 Winners
Kellen Na '13

CAT 198: Public Health Fair

"I gained so much more than just the definitions of public health, preventative medicine, and epidemiology. This class has given me the exposure I needed to continue the extraordinary work done by public health professionals and physicians such as Dr. Linda Hill. I left my Practicum equipped with the awareness of the extremely complex problems hindering the prevention of disease and health advocacy, and the passion to improve these issues with equally creative and innovative solutions in my future career."

Alexandra Paris '13

CAT 124: Coaching the Craft of Writing

"Although I have always had a passion for learning, I never considered teaching as a profession until I experienced my Practicum course. This upper-division requirement had an unforeseen impact on my future. CAT 124: Coaching the Craft of Writing not only provided me with tools to work directly with students, but also changed the entire course of my life. I owe my enthusiasm for the education field to the passion of Dr. Elizabeth Losh who guided my Practicum experience as an undergraduate of UC San Diego and look forward to the opportunity to continue to grow my passion as a graduate student."

Alicia Vega-Perez '13

LATI 122B: Field Research Methods for Migration Studies: Practicum

"Since 2007, under the direction of Dr. Wayne Cornelius, MMFRP has conducted surveys and qualitative interviews about migration and health issues among migrants in both sides of the US/Mexico Border. MMFRP (Mexican Migration Field Research Program) offered me the opportunity and resources to conduct research in my area of interest. My research is focused on how migration affects diabetes. My short-term goal is to keep dedicating my career to serve underserved communities and going to public health graduate school at San Diego State University. My long term goal is to create a resource center to better the health of those who need it the most."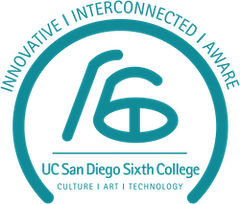 Practicum Excellence Award