2017 Winners
2017 Winners
Kiana Tom '17

CAT 124: Public Health Fair

"One of the essential functions of public health is to inform, educate, and empower people about health issues. This course provided the breadth and depth in a variety of skills and experiences in practical public health to better equip me for my future profession. By engaging with the community outside of UCSD, I developed a greater appreciation and sense of compassion for the people that I will be serving in the future."

Victoria Vu '17

CAT 124: Coaching the Craft of Writing

"My time at the CAT Writing Studio has allowed me the opportunity to improve, not only as as a writer, but also as a soon-to-be-graduate of UCSD. I learned about the act of compassion and how I could use these new lessons to give back to the Sixth College community. I was proud of my occupation as I was actively reaching out to students who are in the same place as I was during my first year attending UCSD."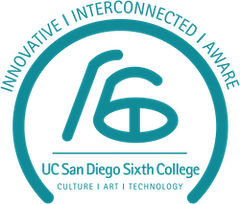 Practicum Excellence Award