Newsletter Issue 1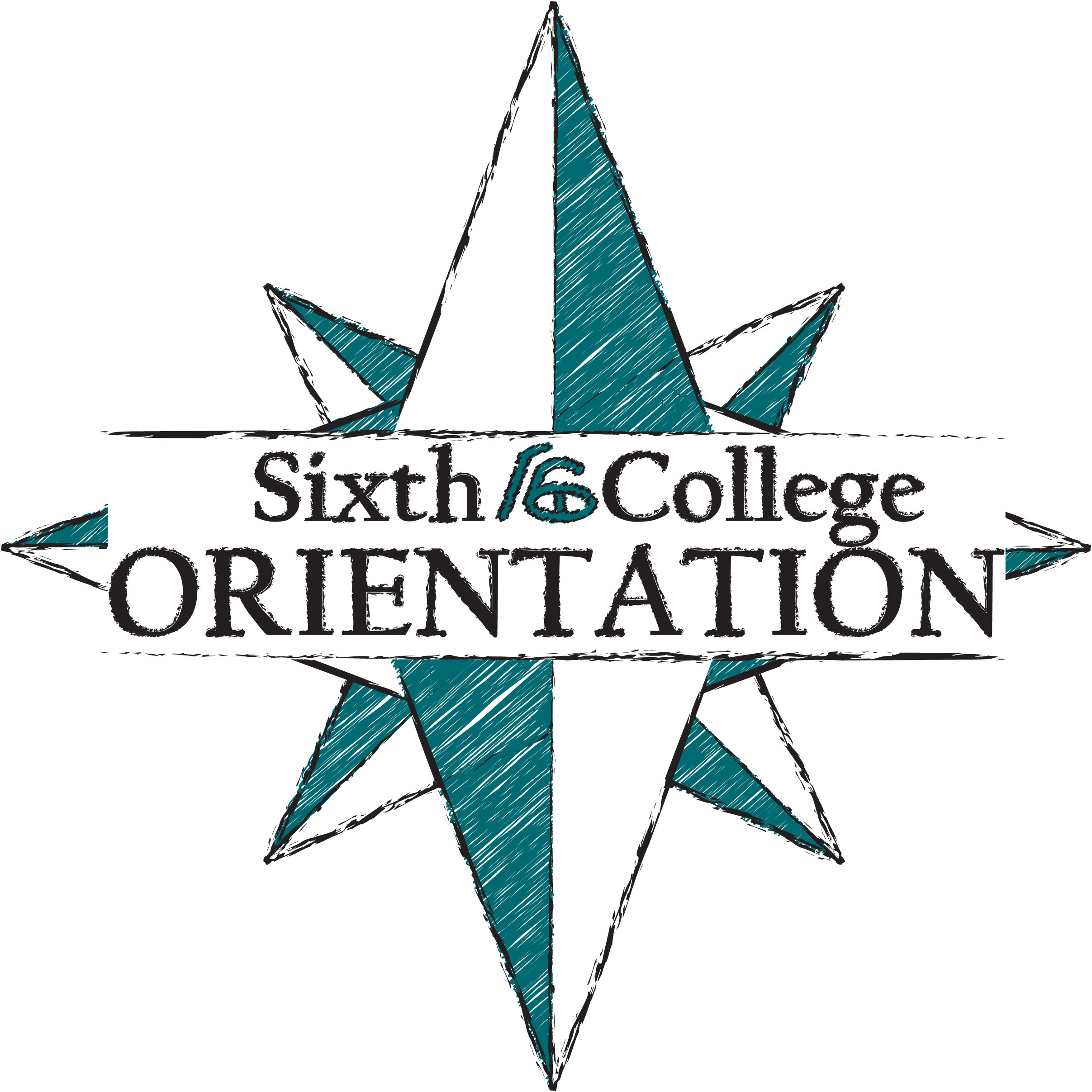 Welcome to UC San Diego's Sixth College!
We will be sending out newsletters every other week throughout the summer leading up to Orientation. These newsletters contain important information needed to ensure a successful first year here at UC San Diego, so be sure to read through carefully.
**Future mailings will be sent to your UCSD email only.**
Message from the Provost
Inaugurated at the dawn of a new century, Sixth College prepares our students to become dynamic and engaged citizens of the 21st century—innovative, creative and interconnected. Our core academic programs develop skills in both traditional and emergent media literacy, emphasizing essential writing fundamentals as well as the latest forms of digital communication. We are so excited to have you all join our Sixth College family!
Provost Dan Donoghue
Provost, Sixth College 
 
 JUNE 17, 2015

The Weekly 6 

One of the best things about UC San Diego is its location. There are plenty of fun activities to do near campus that can help you destress from school. Here are 6 things to add to your UCSD bucket list!

1. Go to La Jolla Shores or Black's Beach
2. Visit Balboa Park Museums
3. Visit the San Diego Zoo
4. Visit Birch Aquarium 
5. Visit Sea World

All these attractions offer Student Discounts with your UCSD ID Card. 

Campus Resource

Do you have questions about your financial aid status for next school year? Ask UCSD's Financial Aid Office to help you with questions about grants, loans, work-study, and scholarships.




 

Contact Financial Aid Office




Financial Aid Website

finaid@ucsd.edu




(858) 534-4480.

Sixth College Tradition

Welcome Week

Before classes begin each fall, students have the opportunity to attend a series of fun programs and events with fellow Sixers! From dances to a carnival, movie screening to FREE dinner, Welcome Week promises to be a very exciting tradition at the college.

Announcements

Orientation
Register for the mandatory student orientation. Students will register through the New Student Site, and parents will be able to register once their student has completed registration. See "Upcoming Deadlines and Important Dates" section to view dates for sessions you must attend.

Transfers @ The Village
If you applied for housing at The Village, instructions regarding the housing contract process will be sent to your UCSD email early in July. Visit The Village for more information about on-campus housing and be sure to check out the themed and scholars housing options – just click on the "community living" tab.

Culture, Art & Technology
College Advisors recommend students NEVER waitlist a CAT class.  It's always best to enroll in an OPEN CAT section, and use the Trade List to swap sections with another student later.If you choose to sit on a waitlist, please understand the risk involved.You could have to wait an entire year to continue the mandatory sequence. Incoming students should make enrolling in a CAT section that has a seat available for them a high priority. We discourage the use of waitlists for all CAT classes.

Upcoming Deadlines and Important Dates

Freshmen

June 26

Deadline to register for the MANDATORY Sixth College Orientation Program.

June 26

Deadline to complete the "My Academic Information" Tab on New Student Site.

June 30

Due date for signed housing contract and prepayment of $650.

July 1

Deadline to submit final documents to the UCSD Admissions Office.

September 16

Move-in Day for students with on-campus housing contracts. 

September 17

Parent/Family Orientation.

September 
17-18 

New Student Orientation.

Transfers

June 26

Deadline to complete the "My Academic Information" tab on New Student site.

June 30

Due date for signed housing contract and prepayment of $650.

July 1

Deadline to submit your official transcript to UC San Diego Admissions.

September 21

Transfer Student Orientation.

A more detailed timeline can be found on the Orientation Website.

Helpful Tip