Sixth News You Can Use, Week Two

Intern at the Birch Aquarium for Practicum Credit!

A unique new Practicum opportunity has just been announced for Spring 2016! Sixth College is partnering with the Scripps Institute of Oceanography to offer CAT 198: Museum Interactive Exhibits and Technology at Birch Aquarium and Scripps Institution of Oceanography. Read more about this course on the Practicum website and contact the Practicum Advisor at jmmonahan@ucsd.edu if you would like to join!

Apply to be a Sixth College Ambassador!

Gain valuable leadership experience! Help plan Welcome Week 2016, including UnOlympics! Let's bring the Golden Shoe back to its rightful home! Great opportunity to get involved with the Sixth College community. Represent Sixth College at a variety of college and university wide events. Make friends and have TONS of fun!

Application: here (Apply by 11:59pm, Monday, April 18, 2016)

Senior Ambassador Application: here (Apply by by 11:59pm, Sunday, April 11, 2016)
Facebook Page

Sixth Disneyland Trip: LAST 4 tickets!

Sixth College will be selling Disneyland park hopper tickets for $90 including transportation! *such deal*
~~We've got only 4 tickets left so get yours fast :]~~


Date: Saturday, April 23rd, 2016
Time: Bus will depart from Pepper Canyon Hall at 8AM with an expected arrival time to Disneyland at 10:30am.
**Arrive no later than 7:45am at Rupertus Ln (across from Croutons) to load the bus.
Bus will depart Disneyland at 10pm with an expected arrival time to UCSD at 12 midnight.
Location: Disneyland

Ticket: sixthdisneyland.eventbrite.com
Advising Hours Spring 2016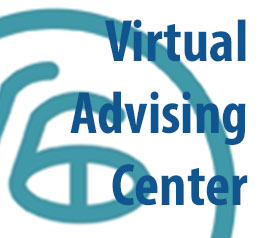 Week 1 Walk-in Hours: 
Mon-Fri from 9:30AM-11:30AM and 1:30PM-3:30PM
Location: Sixth College Hub, Pepper Canyon Hall, 2nd Floor
If you wish to schedule an appointment, please give us a call at 858-534-9001 or come in person to the office.

**Please check the VAC (http://vac.ucsd.edu) for up-to-date advising hours and closure notices.
Programs this Week
Have all your Practicum questions answered in a one-on-one advising session!
Date and time:
Monday, Tuesday and Wednesday: 9:30-11:30 a.m. and 1:30-3:30 p.m.
Thursday and Friday: 1:30-3:30 p.m.
Location:
 Room 253 in the Academic Programs Office on the 2nd floor of Pepper Canyon Hall
Note: Note:
 The Writing Studio will be closed during Finals Week, so be sure to take advantage of this last chance to get feedback on your final papers!
Practicum Opportunities
Proposals are still being accepted for the CAT 124 and CAT 198 classes being offered in the spring! Read about all the exciting Practicum opportunities being hosted by Sixth College in Spring 2016 on the Practicum website, and contact the Practicum Advisor at jmmonahan@ucsd.edu if you are interested in participating!
Learn about how to fulfill your Practicum through UCDC in a helpful information session!
Date: Thursday, May 14
Time: 1:00-2:00 p.m.
Location: Dolores Huerta Room
Events around the campus
ASCE Panel Series Presents: Women In Entertainment
The panel will be made up of 4-5 female figures from a variety of industries having a discussion around the topic of how they got their start in entertainment and the work they are creating now.
Date: Tuesday, April 5th (4/5/16)
Time: Doors open at 5:30PM, Event from 6:00PM-7:00PM
Location: PC Theater - UCSD Price Center
Questions? Please contact Michelle at ascechiefofstaff@ucsd.edu
Financial Savvy Workshop: Identity Theft and How to Protect Yourself 
Date: April 6, 2016
Time: 1pm-2pm
Location: The Zone
Come check out our new Financial Wellness Workshops at The Zone! Hosted by the Financial Aid and Scholarship Office and the Identity Theft Resource Center.
Questions? Contact The Zone at zone@ucsd.edu.
(Safer) Sex Shop + Condom Bar at the Zone!
Date: April 6, 2016
Time: 11am-2pm
Locaiont: The Zone
Stop by and get FREE safer sex supplies and learn how you can make sex safer and fun!
Questions? Contact Debbie Kim at deborahk@ucsd.edu
Muir Musical: In the Heights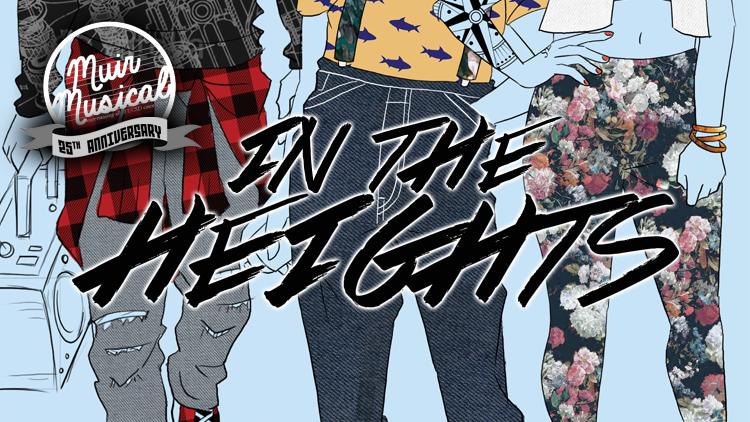 Wanna bring the "lights up" to your weekend? Catch this year's production of Muir Musical—a student organization that produces a Broadway scale musical production each year; this year's show is IN THE HEIGHTS! Visit Washington Heights during the closing weekend of our show April 7-9 at Mandeville Auditorium. Tickets are available at ucsdboxoffice.com and at the Box Office in Price Center. Best of all, it's FREE to UCSD Undergraduates!
Opportunities
**Triton Community Programming Leader Job Opportunity**
The Office of Parent and Family Programs is hiring for the 2016-2017 school year!
Be a Triton Community Programming Leader (TCPL)
Seeking students who like having fun, are committed to welcoming other Tritons, and want to grow during their time at UCSD.
Deadline is April 15 at 4:30pm.
The TCPL position is a great and fun opportunity where you get paid to help families around our campus.
-Flexible Hours
-Help plan Family Weekend and Siblings Day
-Represent UCSD to parents and families
-Leadership and Resume Booster
-Earn $600 having fun
Go to http://parents.ucsd.edu/about/tcpl/index.html for more information and steps to apply.
Outreach Trivia Sponsorship Spring 2016
A reminder about Outreach Trivia Nights:
This is a weekly program held on Tuesday nights from 7-9pm at Middle of Muir "MOM" (below Pines Dining Hall) on campus. All students are welcome to participate for free in teams of up to 4. Students can meet new people and test their knowledge of various trivia categories including: academic, pop culture, UCSD events, San Diego facts, etc. *NOTE New location! ALL STUDENTS WELCOME!
The Outreach Coordinators are looking for student organizations and campus departments to sponsor an Outreach Trivia Night for the quarter. Being a trivia sponsor does not include a monetary fee, but is an opportunity to promote your department! As a trivia sponsor, your department will agree to the following:
Sponsorship Responsibilities:
· Bring at least 4 student representatives to compete as 1 trivia team on the night of sponsorship
· Provide the Outreach Coordinators with your logo
· Develop 5 trivia questions related to your department to be asked during the night of sponsorship (questions can be related to membership, upcoming events, mission, etc.)
Outreach Coordinator Responsibilities:
· Include the name and logo of weekly sponsor in all marketing efforts and on flyer
· Provide sponsor time during the night of sponsorship to promote their organization. Orgs will have 5 chances to speak during the event while points are being counted between rounds (ie: membership, upcoming events, mission, etc.)
· Include a section of the trivia game related to the department during the night of sponsorship
Register to sponsor an Outreach Trivia Night here! - http://tinyurl.com/triviaspring2016
*Note:* Student orgs can only sponsor 1 Outreach Trivia Night per quarter. Only 1 student org is eligible to sponsor an Outreach Triton Trivia Night each week. Sponsorship is on a first-come, first-serve basis dependent upon registration.
International Idol - Cultural Talent Show w/ Mixer
Want to showcase your talent? Want to share your country's culture? Sign up to perform at the Cultural Talent Show hosted by the Outreach Coordinators and I-House on May 11, 6:30-8:30pm at Great Hall! We are looking for both individuals and groups that want to perform. All students are welcome! Sign up now through this link: http://goo.gl/forms/8U8rQ5MeHu! For more information, contact Yang Liu at warrenoutreach@ucsd.edu. Check out the Facebook Event!
Parking Options IdeaWave Campaign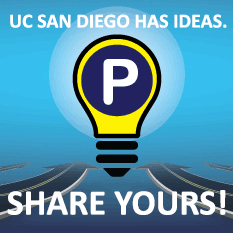 Transportation Services and Operational Strategic Initiatives are excited to announce the launch of a series of IdeaWave campaigns that address the challenges associated with commuting to, from and around campus. On Monday, March 28th, the first topic you'll be asked to share your ideas related to various parking options. Keep an eye out for the invitation! Students, faculty and staff are encouraged to participate in this campus-wide brainstorming effort by contributing constructive ideas and participating in discussions about parking that will help us move towards a more sustainable campus to best meet the needs of the UC San Diego community. Submit your ideas by April 18th; once the idea submission period is over, you have one additional week to vote and comment on ideas. To learn more, please visit ideawave.ucsd.edu.
Reminders
Spring Recreation Registration
With the increasing pressure of academics, many stressed-out students forget the importance of recreation for physical and psychological well being. UC San Diego has one of the largest Recreation programs in the nation. Find out all the ways you t can get involved in our great programs– whether it be toughing the wilderness with Outback Adventures, getting competitive and meeting new friends on a Sports Club or Intramural team, getting in shape with FitLife, or learning a new skill with Rec Classes...there is something for everyone! Spring registration is now available online and in person at any of our facilities.
Make sure to check out the FREE Student Personal Wellness Program offered to current UCSD students. The duration is eight weeks and each week is a different topic/workout. A personalized workout is designed for each participant at the end of the class. Classes start the first week in April, register online here.
Want to try a class before you sign up? Then come Main Gym 3/28 or RIMAC 3/31 to try out tons of FitLife classes for FREE! Check out our Facebook event for class schedules and details.
Upcoming Events
Ready Set Communicate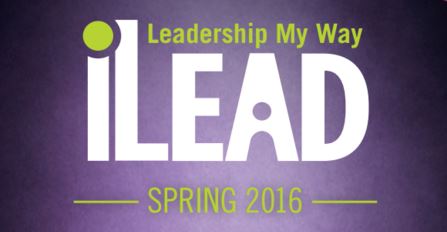 This iLead will be hosted by your CSI Communication and Leadership Peer Educators an iLead that will focus on maximizing communication skills through music, and arts and crafts. We will help you take your interpersonal and public speaking skills to the next level. Be prepared to mingle with new people and learn more about professional communication while having fun!
Date: Monday, April 11
Time: 3:30-4:30pm
Intercollege IM Innertube Water Polo
Where: Main Gym Natatorium
When: Every Thursday starting April 14 for five weeks
Time: Games will be played sometime between 7:30 and 10pm
Who: Each college will field a team each week to play another college
Link to FB page: https://www.facebook.com/events/1797777080453477/
Link to rules: http://recreation.ucsd.edu/intramural-sports/rules/coed-waterpolo.html
Sixth College Commuter Center

Pepper Canyon Hall, Room 104

Cook in the kitchen, surf the web on the computers, take advantage in renting a locker, or watch TV. Just swipe your UCSD student ID at the door. Have questions? See the Sixth College Front Desk or contact Jesse Rapport, the Coordinator of Student Activities. Email: jrapport@ucsd.edu.
Sixth News You Can Use
Pepper Canyon Hall, 2nd Floor
UC San Diego, 2016