SNYCU Week #3

VPC Movie Night: Star Wars 7

Sixth College Video Production Club is having a movie night! We will be screening Star Wars: The Force Awakens.

Date: Monday, April 11, 2016
Time: 7pm
Location: Price Center Theatre 
Facebook Event Page FB
Free tickets: https://vpcstarwars7.eventbrite.com/

Apply to be a Sixth College Ambassador!

Gain valuable leadership experience! Help plan Welcome Week 2016, including UnOlympics! Let's bring the Golden Shoe back to its rightful home! Great opportunity to get involved with the Sixth College community. Represent Sixth College at a variety of college and university wide events. Make friends and have TONS of fun!

Application: here (Apply by 11:59pm, Monday, April 18, 2016)

Spirit of the Masters: Movie Studio Edition


Lights, Camera, Arts Committee!! Step into the set of your favorite TV show or movie in this interactive art exhibit! Free food, crafts, photo opportunities and more! It's time for Sixth College's traditional event, Spirit of the Masters!

Relive your favorite scenes or discover them for the first time with our interactive exhibit! The magic is closer and bigger than ever with 22 canvases to visit. This evening full of glamour and wonder will be sure to be one you will never forget!

Date: Friday, April 15th, 2016
Time: 5-9pm
Location: PC Ballroom East
Advising Hours Spring 2016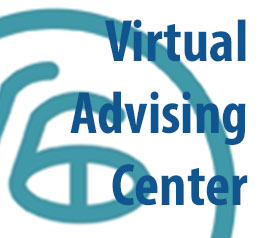 Week 1 Walk-in Hours: 
Mon-Fri from 9:30AM-11:30AM and 1:30PM-3:30PM
Location: Sixth College Hub, Pepper Canyon Hall, 2nd Floor
If you wish to schedule an appointment, please give us a call at 858-534-9001 or come in person to the office.

**Please check the VAC (http://vac.ucsd.edu) for up-to-date advising hours and closure notices.
Programs this Week
Winter Writing Studio Hours
Come in to check your content, clarify your ideas, get revision tips, and enjoy some snacks!
Date: Monday through Thursday
Time: 6:00-10:00 p.m.
Location: Room 261 in the Digital Playroom on the second floor of Pepper Canyon Hall
Winter Practicum Advising Walk-In Hours
Have all your Practicum questions answered in a one-on-one advising session!
Date and time:
Monday, Tuesday and Wednesday: 9:30-11:30 a.m. and 1:30-3:30 p.m.
Thursday and Friday: 1:30-3:30 p.m.
Location:
 Room 253 in the Academic Programs Office on the 2nd floor of Pepper Canyon Hall
Note: Note:
 The Writing Studio will be closed during Finals Week, so be sure to take advantage of this last chance to get feedback on your final papers!
Practicum Opportunities
Learn about how to fulfill your Practicum through UCDC in a helpful information session!
Date: Thursday, May 14
Time: 1:00-2:00 p.m.
Location: Dolores Huerta Room
Events around the campus
Ready Set Communicate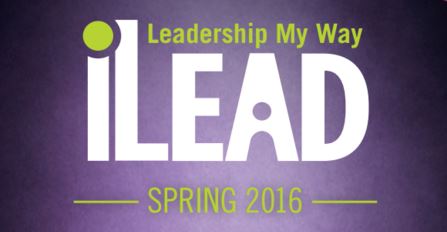 This iLead will be hosted by your CSI Communication and Leadership Peer Educators an iLead that will focus on maximizing communication skills through music, and arts and crafts. We will help you take your interpersonal and public speaking skills to the next level. Be prepared to mingle with new people and learn more about professional communication while having fun!
Date: Monday, April 11
Time: 3:30-4:30pm
Location: Bear Room, Price Center West, 2nd floor 
Apply to be a CAPS Wellness Peer Educator!
Are you interested in mental health, education, and spreading wellness on campus? The CAPS Wellness Peers Educators are a small group of students who receive training from psychologists on a wide variety of health and wellness-related topics, and provide workshops and outreach to UCSD students. The deadline to submit an application for the Wellness Peer Educator 2016-17 program is Friday, April 15th at 12pm NOON.
Applications: http://caps.ucsd.edu/apply.
Application Deadline: Friday, April 15th at 12pm NOON
You can also find out more about our program by attending the "Peer Info" Session. 
Representatives from the Wellness Peer Education Program will be present to answer your questions. There will be FREE FOOD! See you there!
Info Session Date: Monday, April 11th, 2016
Time:  6-7pm
Location: Revelle Formal Lounge (next to 64 Degrees dining hall)
I-House Global Forum - The UN Sustainable Development Goals and San Diego

A panel of San Diego political leaders and climate change activists discuss the UN Sustainable Development Goals.
Featuring Serge Dedina from WiLDCOAST/COSTASALVAjE, Emily Young from The San Diego Foundation, and Kayla Rice from the Climate Action Campaign.
Date: Monday, April 11
Time: 7pm
Location: Great Hall 
Financially Savvy: How to Create and Use a $pending Plan for Life During and After Graduation
Are you using credit cards to cover your monthly expenses? Are you able to pay your bills on time? Learn how to budget and spend wisely to gain control over your finances and avoid costly Money Potholes! Hosted by USE Credit Union and the Financial Aid & Scholarships Office.
Date: Wednesday, April 13, 2016
Time: 1:00pm-2:00pm
Location: The Zone
Dance Marathon @ UCSD's Preview Event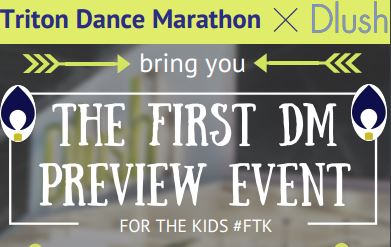 Dance Marathon at UCSD is proud to be hosting our first annual Triton Dance Marathon in Fall 2016 to support our local Children's Miracle Network hospital: Rady's Children's Hospital. To start getting hyped up for the charity event and to give UCSD students a little taste of Dance Marathon, we invite all of you to dance the night away with us at our amazing preview event! 
The event will be on Friday, April 15th from 9-11 PM in front of Dlush at Price Center. There'll be FREE ADMISSION AND FOOD, guest speakers, service crafts, Miracle Families, and more for all UCSD students. So come out and join us for a night of fun and service! Check us out at Triton Dance Marathon on Facebook and Instagram for more information.
#TritonDanceMarathon #UCSDCaresMonth #ForTheKids
Kick the Butts!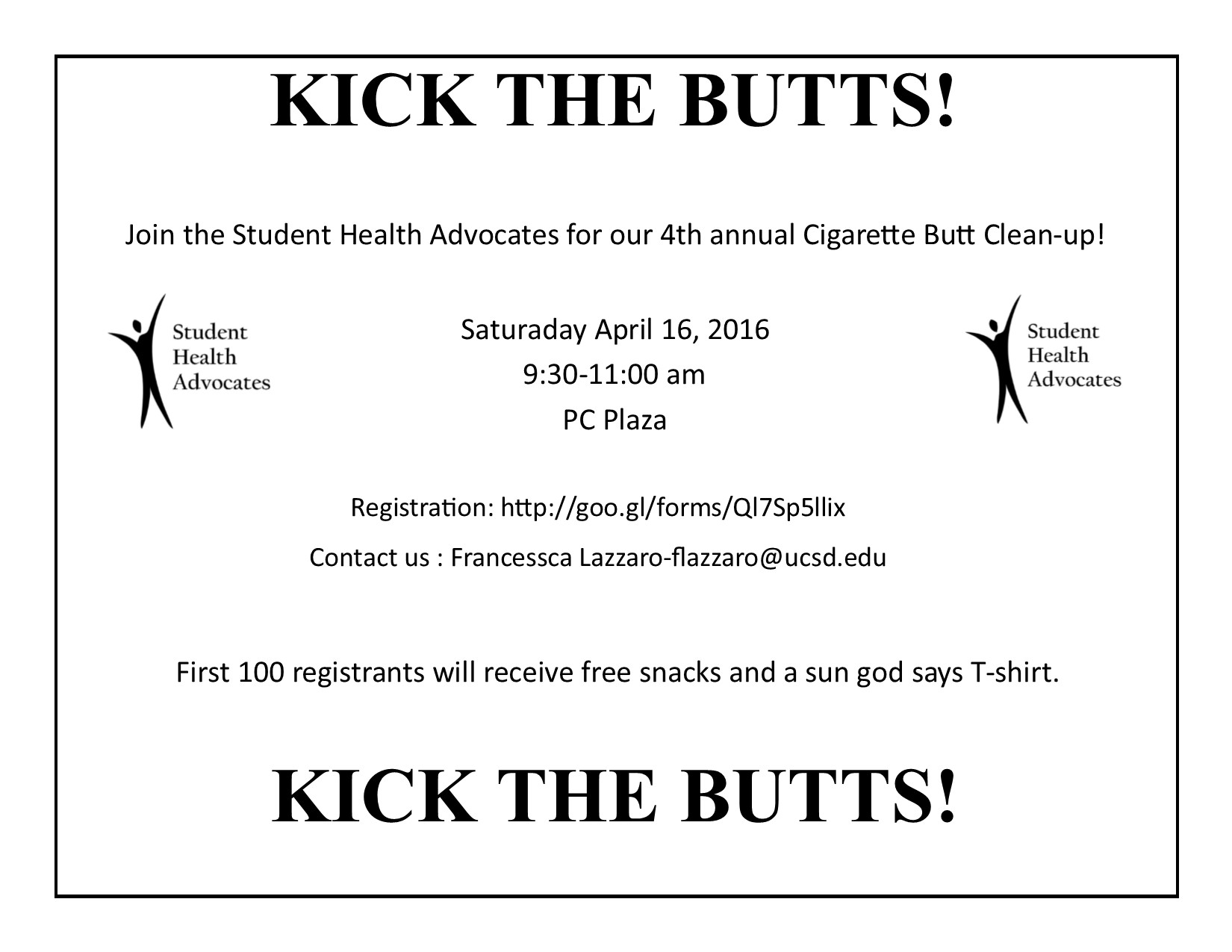 Bring your friends and come join the Student Health Advocates in our Annual Butt Clean-up while
munching on some free snacks. There will also be free sun-god says T-shirts given to the first 100 registrants. Register at http://goo.gl/forms/Ql7Sp5llix
Date: Saturday, 04/16/2016
Time: 9:30 AM to 11:00 AM
Location: PC Plaza
Contact information for event coordinator: Francesca Lazzaro (flazzaro@ucsd.edu)
Opportunities
Apply to be an Outreach Coordinator Intern for Sixth College!
Interested in expanding your leadership experience? Want to get paid while helping plan, market, and support outreach efforts for international and out of state students? Then apply to be a paid intern for the 2016-2017 Academic Year!
Check out Job #818478 on Port Triton, email your cover letter and resume to grfuller@ucsd.edu, and fill out the application here!
International Idol - Cultural Talent Show w/ Mixer
Want to showcase your talent? Want to share your country's culture? Sign up to perform at the Cultural Talent Show hosted by the Outreach Coordinators and I-House on May 11, 6:30-8:30pm at Great Hall! We are looking for both individuals and groups that want to perform. All students are welcome! Sign up now through this link: http://goo.gl/forms/8U8rQ5MeHu! For more information, contact Yang Liu at warrenoutreach@ucsd.edu. Check out the Facebook Event!
Parking Options IdeaWave Campaign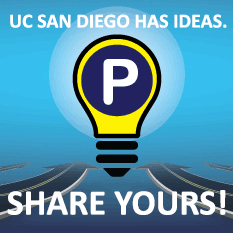 Transportation Services and Operational Strategic Initiatives are excited to announce the launch of a series of IdeaWave campaigns that address the challenges associated with commuting to, from and around campus. On Monday, March 28th, the first topic you'll be asked to share your ideas related to various parking options. Keep an eye out for the invitation! Students, faculty and staff are encouraged to participate in this campus-wide brainstorming effort by contributing constructive ideas and participating in discussions about parking that will help us move towards a more sustainable campus to best meet the needs of the UC San Diego community. Submit your ideas by April 18th; once the idea submission period is over, you have one additional week to vote and comment on ideas. To learn more, please visit ideawave.ucsd.edu.
Reminders
**Triton Community Programming Leader Job Opportunity**
The Office of Parent and Family Programs is hiring for the 2016-2017 school year!
Be a Triton Community Programming Leader (TCPL)
Seeking students who like having fun, are committed to welcoming other Tritons, and want to grow during their time at UCSD.
Deadline is April 15 at 4:30pm.
The TCPL position is a great and fun opportunity where you get paid to help families around our campus.
-Flexible Hours
-Help plan Family Weekend and Siblings Day
-Represent UCSD to parents and families
-Leadership and Resume Booster
-Earn $600 having fun
Go to http://parents.ucsd.edu/about/tcpl/index.html for more information and steps to apply.
Upcoming Events
Grad Fair
Date: April 26, 27 & 28
Time: 10am-3pm
Location: UCSD Bookstore, 1st floor
Now's the time to purchase your cap & gown, or bundle and save with a Triton Grad Pack. Find out about diploma frames, class rings, grad announcements, more exclusive sales, senior portraits, last chance for academic discounts on Apple computers, discounts and more.
Link for more info: http://bookstore.ucsd.edu/images/GradFairFlyer16.png
Grad Nite
Date: April 28
Time: 6:30pm-9:30pm
Location: inside the UCSD Bookstore
We reopen the store just for you! This is UCSD's red carpet, graduation kick-off party for the class of 2016! Grads are invited to bring their family and friends to this not-to-be-missed event. Free food, fun zone, networking with Alumni, find out about class rings, diploma frames, grad announcements, take senior portraits, sign the class plaque, thousands of dollars worth of drawings, PLUS discounts and sales exclusive to this night only. Triton Grad Packs will be on sale too.Link for more info: http://bookstore.ucsd.edu/images/GradNiteFlyer16.png
Sixth College Commuter Center

Pepper Canyon Hall, Room 104

Cook in the kitchen, surf the web on the computers, take advantage in renting a locker, or watch TV. Just swipe your UCSD student ID at the door. Have questions? See the Sixth College Front Desk or contact Jesse Rapport, the Coordinator of Student Activities. Email: jrapport@ucsd.edu.
Sixth News You Can Use
Pepper Canyon Hall, 2nd Floor
UC San Diego, 2016