SNYCU #4

Apply to be a Sixth College Ambassador!

Gain valuable leadership experience! Help plan Welcome Week 2016, including UnOlympics! Let's bring the Golden Shoe back to its rightful home! Great opportunity to get involved with the Sixth College community. Represent Sixth College at a variety of college and university wide events. Make friends and have TONS of fun!

Application: here (Apply by 11:59pm, Monday, April 18, 2016)
Facebook Page

Sixth College is Hiring!

Sixth College Student Affairs Intern

Are you looking for a job for the 2016-2017 school year? Do you love graphic design, events planning, and this newsletter? This is a great opportunity for you to get more involved with the Sixth community and gain valuable work experience! Click here to read the job description and apply be sending your resume and cover letter to Jesse Rapport at jrapport@ucsd.edu.

Sixth College Front Desk Office Assistant

Great opportunity for Sixers looking to get more involved with Sixth College and gain useful work experience! Front Desk Office Assistants work closely with Academic Advising and Student Affairs Staff by assisting with projects that support the day-to-day programs and administrative needs of Sixth College. To apply to this position or gain more information, log-on to PortTriton.
Job Title: Sixth College – Front Desk Assistant (Lin)/ STDT 3 (2016-17 Work-Study)
Job ID: 818879

Questions? Please contact Frank Lin at frlin@ucsd.edu.

Apply to be an Outreach Coordinator Intern for Sixth College!

Interested in expanding your leadership experience? Want to get paid while helping plan, market, and support outreach efforts for international and out of state students? Then apply to be a paid intern for the 2016-2017 Academic Year!
Check out Job #818478 on Port Triton, email your cover letter and resume to grfuller@ucsd.edu, and fill out the application here!.

Love being a Sixer? Volunteer for Transfer Triton Day 2016!

Show off all that Sixth College has to offer to newly admitted transfer students! Meet and greet newly admitted Sixers and their families. There are several ways you can help out! You can sit on a student panel where you share your perspective of being a Sixth College student, you can greet new admits and direct them where they need to go, or field questions at the question and answer table. Our goal for the day is to make new admits and their families feel welcome and help them decide if Sixth College is the right fit for them.

Transfer Triton Day 2016
Date: Saturday, May 7, 2016
Time: 9:00AM-12:30PM.

Breakfast, lunch and a t-shirt will be provided!

Interested in volunteering? Please fill out this Google form: http://goo.gl/forms/gKLH2CYiuJ
Questions? E-mail: frlin@ucsd.edu
Advising Hours Spring 2016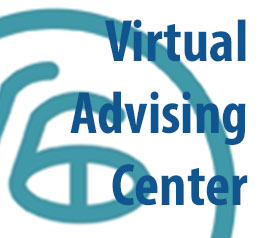 Walk-in Hours: 
Monday, Wednesday, Thursday 9:30-11:30am and Monday-Friday 1:30-3:30pm
Appointments: Wednesday 1:30-3:30pm and Thursday 9:30-11:30am

Location: Sixth College Hub, Pepper Canyon Hall, 2nd Floor
If you wish to schedule an appointment, please give us a call at 858-534-9001 or come in person to the office.

**Please check the VAC (http://vac.ucsd.edu) for up-to-date advising hours and closure notices.
Programs this Week
Come in to check your content, clarify your ideas, get revision tips, and enjoy some snacks!
Date: Monday through Thursday
Time: 6:00-10:00 p.m.
Location: Room 261 in the Digital Playroom on the second floor of Pepper Canyon Hall
Have all your Practicum questions answered in a one-on-one advising session!
Date and time:
Monday, Tuesday and Wednesday: 9:30-11:30 a.m. and 1:30-3:30 p.m.
Thursday and Friday: 1:30-3:30 p.m.
Location:
 Room 253 in the Academic Programs Office on the 2nd floor of Pepper Canyon Hall
Note: Note:
 The Writing Studio will be closed during Finals Week, so be sure to take advantage of this last chance to get feedback on your final papers!
Practicum Opportunities
Learn about how to fulfill your Practicum through UCDC in a helpful information session!
Date: Thursday, May 14
Time: 1:00-2:00 p.m.
Location: Dolores Huerta Room
Events around the campus
Fitness Zone: Hatha Stretch
Come after your workout for a deep stretch class. Using props like blocks, straps, yoga therapy balls this class can incorporate myofascial or other techniques to release stress or tension from the body.
Date: Tue, April 19
Time: 10:00am – 10:45am
Location: The Zone
Questions? Contact The Zone at zone@ucsd.edu.
Healthy Sleep Workshop
Learn why sleep is so important for cognitive performance, academic success, and overall health as you engage in interactive activities. Discover useful tips to help you get a good night's sleep.
Date: Tue, April 19
Time: 1:00pm – 1:30pm
Location: The Zone
Questions? Contact Maria Fish at mnfish@ucsd.edu.
I-House Global Forum - 2016 Nicholas Papadopoulos Endowed Lecture in Gay & Lesbian Studies: Queer Organizing in Palestine Today
Date: Tuesday, April 19
Time: 6pm
Location: Great Hall 
UCDC Info Session
If you are interested in attending the UCDC program in the 2016-2017 school year come learn everything you need to know to apply, find jobs, and live in DC from the AIP staff and UCDC alumni over

free food

.
Date: Wednesday April 20th
Time: 4:00pm-5:00pm
Location: Earl Warren College Room in Price Center
Contact: ucdc@ucsd.edu
IM Innertube Water Polo
It's Spring, which means it's time to hit the pool! Grab some friends and come play Innertube Water Polo for Sixth College! It is one of the most versatile and easy-to-play sports offered, everyone sits in an inflated tire innertube in a heated pool. So grab your friends and come play Thursday nights in the Natatorium (Main Gym)! Schedule to be released on April 19th. Sign-ups are on www.IMLeagues.com Please contact Weston Fisher at wrfisher@ucsd.edu or (858) 534-2630 with questions.
Facebook Event Page
Opportunities
Free Acupuncture at Student Health Services
Student Health Services is piloting Group Acupuncture Sessions on two dates: May 5th and May 26th . These are one hour sessions (5 students per hour) with a licensed acupuncturist. These group sessions are FREE to registered students.
Location: Student Health Services, 2nd floor Conference Room. Choice of 1:00pm, 2:00pm, 3:00pm, or 4:00pm appointments.
Interested students should go to this link to register: http://tinyurl.com/z56cql5
Questions? Contact Patricia Grillo pgrillo@ucsd.edu
Sign up to be a GAP mentor!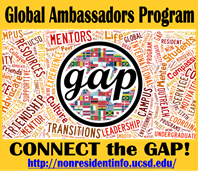 Want to expand your leadership experience? Interested in helping international and out-of-state students? The Global Ambassadors Program (GAP) is a summer-long peer mentoring program designed to assist incoming undergraduate international and out-of-state students in acclimating to a new environment and making a smooth transition into university life. GAP Mentors provide friendly support in order to engage our undergraduate non-resident students, introduce campus resources, and help them create solid relationships within the UC San Diego campus. Sign up here!
International Idol - Cultural Talent Show w/ Mixer
Want to showcase your talent? Want to share your country's culture? Sign up to perform at the Cultural Talent Show hosted by the Outreach Coordinators and I-House on May 11, 6:30-8:30pm at Great Hall! We are looking for both individuals and groups that want to perform. All students are welcome! Sign up now through this link: http://goo.gl/forms/8U8rQ5MeHu! For more information, contact Yang Liu at warrenoutreach@ucsd.edu. Check out the Facebook Event!
CATLab.Make - a new organization has sprung up in Sixth College!
CATLab.Make is the only Maker - dedicated organization in Sixth College and on campus! It is an organization dedicated to serving the Maker community, intersecting art and technology, and providing Maker - related activities and events.
https://www.facebook.com/catlab.make/timeline
Memberships are now open. Please contact Johnny Koo, k1koo@ucsd.edu, for more information
Job opportunities
Apply to be an Undergraduate Colleges Commencement Name Reader
The job posting number on Port Triton is 818649. Please send resume with references to Rachel Gregg at rgregg@ucsd.edu. The application deadline is April 22nd. Work dates: June 10-12. Salary level: $20.00/hr.
The Zone is Hiring!
Do you love The Zone? The Zone is hiring for the 2016-2017 academic year! Apply now on Port Triton and use the Port Triton ID (Programming: #816488 and Graphic Design: #816487).
Questions? Contact zone@ucsd.edu.
The Office of Parent and Family Programs is hiring for the 2016-2017 school year! 
Be a Triton Community Programming Leader (TCPL)
Seeking students who like having fun, are committed to welcoming other Tritons, and want to grow during their time at UCSD.
EXTENDED DEADLINE: April 17 at 11:59pm
The TCPL position is a great and fun opportunity where you get paid to help families around our campus.
-Flexible Hours
-Help plan Family Weekend and Siblings Day
-Represent UCSD to parents and families
-Leadership and Resume Booster
-Earn $600 having fun
Go to http://parents.ucsd.edu/about/tcpl/index.html for more information and steps to apply.
Upcoming Events
Know Your Rights
The Office of Student Advocacy helps students that may be in violation of the Student Conduct Code or Academic Integrity Policy. We have our annual Know Your Rights campaign from April 25th to April 29th, 10am- 2pm in PC Plaza—stop by, learn about your rights, and win prizes!"
KYR 001: If you or a fellow Triton needs medical assistance because of drug or alcohol consumption, overdose, or misuse use the Responsible Action Protocol (RAP). To RAP request assistance from a residential assistant, police officer, residential security officer, without being
subject to the formal student conduct process.
Location: Price Center Plaza
Time & Date: Monday-Friday of week 5, everyday from 10:00AM-2:00PM
Link to website: http://asadvocacy.ucsd.edu/
Link to FB page: https://www.facebook.com/events/255605321446903/
Contact info: Lavinia Osilesi; (858) 534-5290
Grad Fair
Date: April 26, 27 & 28
Time: 10am-3pm
Location: UCSD Bookstore, 1st floor
Now's the time to purchase your cap & gown, or bundle and save with a Triton Grad Pack. Find out about diploma frames, class rings, grad announcements, more exclusive sales, senior portraits, last chance for academic discounts on Apple computers, discounts and more.
Link for more info: http://bookstore.ucsd.edu/images/GradFairFlyer16.png
Grad Nite
Date: April 28
Time: 6:30pm-9:30pm
Location: inside the UCSD Bookstore
We reopen the store just for you! This is UCSD's red carpet, graduation kick-off party for the class of 2016! Grads are invited to bring their family and friends to this not-to-be-missed event. Free food, fun zone, networking with Alumni, find out about class rings, diploma frames, grad announcements, take senior portraits, sign the class plaque, thousands of dollars worth of drawings, PLUS discounts and sales exclusive to this night only. Triton Grad Packs will be on sale too.Link for more info: http://bookstore.ucsd.edu/images/GradNiteFlyer16.png
Sixth College Commuter Center

Pepper Canyon Hall, Room 104

Cook in the kitchen, surf the web on the computers, take advantage in renting a locker, or watch TV. Just swipe your UCSD student ID at the door. Have questions? See the Sixth College Front Desk or contact Jesse Rapport, the Coordinator of Student Activities. Email: jrapport@ucsd.edu.
Sixth News You Can Use
Pepper Canyon Hall, 2nd Floor
UC San Diego, 2016