Sixers Online Additional Resources
Coping with COVID-19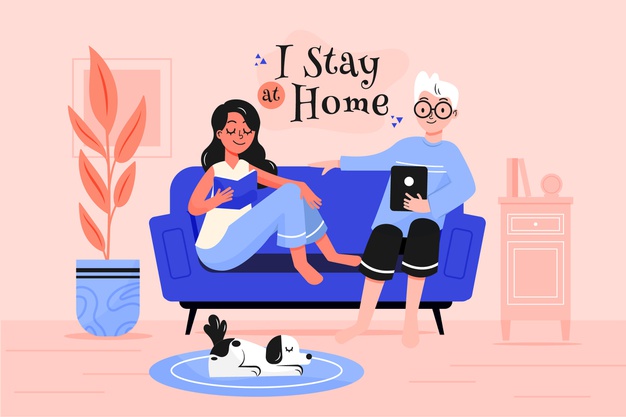 In light of the current COVID-19 situation, UCSD and Sixth College will continue to aid all in all aspects as you continue their college career. We provide these resources to you here during these troubling times.
Helpful Links
Lost Wages Due to COVID-19?
Are you a student employee who can longer work on-campus and unable to work remotely? Check out this form to view your options for financial assistance. Please contact your employer regarding additional income options based on remote work availability/paid administrative leave/un-used Federal Work Study Hours described in campus communications before filling out the form.
Intake Form for Lost Wages for Student Employees
Online Library Resources

Coping With Coronavirus Stress
Feeling stressed out due to COVID-19? Read this article about tips and steps to think about and consider in taking care of your mental health. Read Here
Get Up Tritons! PERMA Habits with Dr. Tiffany O'Meara

Success In Remote Learning
As classes start to move online, you can still succeed wherever you are! Check out this video here to learn about you can get the most of out your online learning experience for the upcoming quarter.
We also created a website to help support you during this transition, which includes tools, strategies, and fun ideas to help you to be successful while learning remotely. Click here to visit!
Academic Advising
Walk-in advising has been transitioned to virtual meetings using Zoom. We appreciate your cooperation as we work to protect the safety of our community in accordance with university, state, and local guidelines.
To access walk-in advising, please log into the Virtual Advising Center. An announcement at the top of the homepage will include additional instructions. If you need additional support or instructions, please call our remote front desk at 858-534-9001. (Website)
Virtual Student Union 
The Virtual Student Union at UC San Diego will serve as a hub for students to connect with each other, and with the many virtual activities being hosted by campus units, departments, centers, and students organizations. The Virtual Student Union will offer students a one-stop view of the vibrant, virtual campus that has been created, and it will provide them an opportunity to explore the rich resources and activities that continue to be available to them.
Explore your Virtual Student Union now!
#TritonsAllTogether 
Events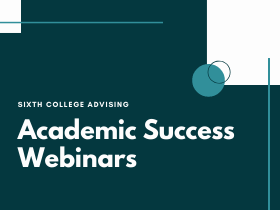 Academic Success Webinars

Are you concerned about your academic standing? Interested in developing academic goals? Join Sixth College Advising in our webinar that focuses on achieving academic success! This is intended for students who may have been placed on academic probation in the last quarter, but is open to all students. Registration required, see details including zoom link found here.
Contact vac.ucsd.edu if you have any questions! 
Learn More

Thrive - Peer Health Coaching 

The Thrive Peer Health Coaching Program provides undergraduate students with personalized support and guidance from a trained peer health coach. In a one-on-one setting, our coaches will help you assess your desired well-being goal, create a behavior change plan using "SMART" goal-setting, and help you identify and develop the knowledge and skills to improve your well-being. Peer Health Coaches will also provide you with the resources and support necessary to attain your goal.

Learn More about how to request a peer coach.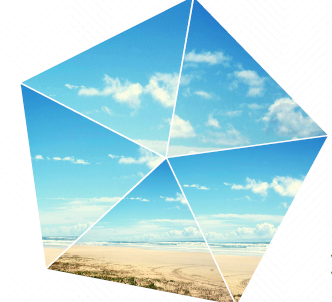 Asian American Community Forum
An informal drop-in group designed for Asian American students to discuss topics relevant to their experiences in a supportive environment. Bring your lunch and join us! 
Every odd week on Tuesdays, from 12—1 p.m. on Zoom Contact Dr. Dianna Quach at (858) 534-7710 if you have any questions!
Job Opportunities

Apply to be an Outreach Intern
Interested in expanding your leadership experience? Want to get paid while helping build community among international and out of state students at UC San Diego? Then apply to be a paid Outreach Coordinators Intern for International & Out of State Students for the upcoming academic year! Applications due April 24th, 2020. *All interviews will be done via zoom.
Contact
outreachcoord@ucsd.edu
if you have any questions. 
Apply Here!

TRiOSummer Jobs
UC San Diego's TRIO Outreach Program has a variety of summer job opportunities to work with Upward Bound, Upward Bound Math Science and Educational Talent Search programs. We are looking for experienced and motivated tutors, resident assistants and academic enrichment trainers who can help build the college going pathways for local San Diego youth. We conduct academic programs in residential and commuter settings that serve over 200 diverse students from grades 9 – 12. We offer summer programs at different locations, including UC San Diego, SD City College and Mount Miguel High School. Here are the following jobs you may apply for whether as a UCSD student or not:

For UCSD Students:
Resident Assistant: Provide college mentorship to high school students in a residential setting.
(Apply at UCSD Handshake Job#- 3587312)

Academic Tutor: Provide academic support to high school students in Math, Science, English, and Italian Language. (Apply at UCSD Handshake Job# - 3587353)


For Non-UCSD Students:
Tutor: Provide academic support to high school students in Math, Science, English and Italian Language
(Apply at https://jobs.ucsd.edu/ Job#- 104060)

Resident Assistant: Provide college mentorship to high school students in a residential setting
(Apply at https://jobs.ucsd.edu/ Job#- 104008)

 
Academic Trainer:
Provide academic-based lessons to high school students. You can apply online through the
UC San Diego Job Portal
. The program will run from June 21st—July 24th
Math: Job# 103936
English Lit & Comp: Job# 103966
Science (with Lab): Job# 103968
Italian Language: Job# 103969)
Summer Residential Program Training: June 15th - June 19th
Program Date: June 21st - July 24th 
Contact ucsdtrio@ucsd.edu if you have any questions
Public Meetings
Teal Team Sixth (SCSC Programming Committee)
Wednesday, 6 p.m.
Contact
Tech Committee
Thursdays, 7 p.m.
Location Varies, Contact on Facebook for Location
Website | Facebook
Contact
Sixth College Community Board (CoBoard)
Mondays, 7 p.m.

Facebook
 | Contact
Scholarships
Check Back Later!
Scholarship Opportunities for Undergraduate Students
Scholarship Opportunities for Transfer Students
Scholarship Opportunities for Study Abroad