Academic Resources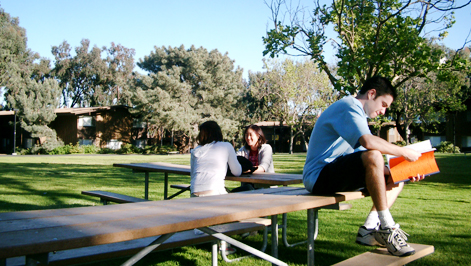 Go to the the

Academics tab

in Tritonlink during Week 5 of the quarter (or early August for Incoming students entering Fall Quarter) to locate information about your individual enrollment dates and times.
Note: New students must take the

WebReg Tutorial
Review your General Education Requirements. Consult the Sixth College GE list (PDF) for a detailed list of approved GE courses.
Look at the Four-Year Plan for your major
View your Degree Audit to see the course requirements you need to fulfill (Requirements in RED are not satisfied and requirements in BLUE are currently in progress or have been satisfied)
View the Schedule of Classes to see what courses are offered for the quarter. For additional assistance, read How to Use the Schedule of Classes. It is strongly recommended to make an alternative schedule since the classes you planned for could already be full at the time of your registration.
View the UCSD Catalog and the department website for course descriptions.
Consult the Enrollment Checklist to ensure you are ready to enroll.
Enroll in courses via WebReg. During your 1st pass for enrollment, you may enroll in up to 11.5 units and cannot waitlist for any courses. You must wait until your 2nd pass to enroll in your remaining courses. During your 2nd pass for enrollment, you may enroll in up to 19.5 units or waitlist courses. On the first day of the quarter, you may enroll in up to 22 units without special permission. If you are interested in exceeding 22 units, you need to speak to an academic advisor.
Note: Students are required to complete a minimum of 12 units each quarter. As enrollment from a waitlist is not guaranteed, you should enroll in at least 12 units before you decide to waitlist for any additional courses.
After enrolling, review your planner on Tritonlink to make sure there are no conflicts with your weekly or finals schedule. Print out your planner.
For more information,
 contact 
Sixth College
.