Commencement 2015
Full Commencement Stream
Student National Anthem Performer & Student Speaker
The National Anthem was performed by Grant Hovander.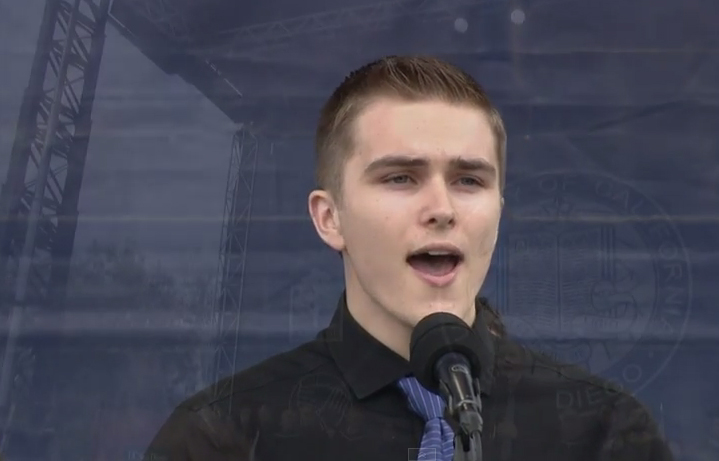 The Student Address was delivered by Yael Kempe, '15.

Awards
The Provost Award was presented to Yasmeen Mobayed.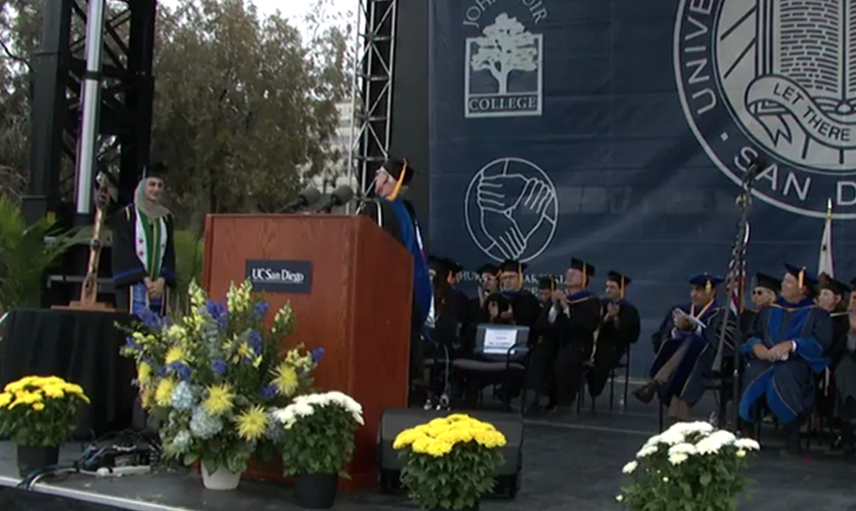 The Residential Life Graduating Service Award was presented to Jazzalyn Livingston.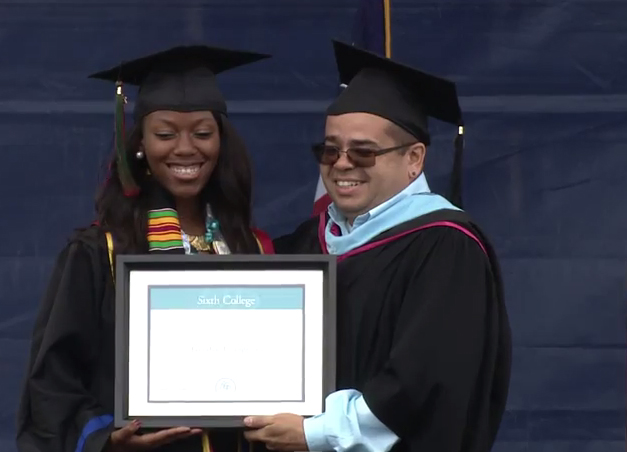 The UCSD Alumni Outstanding Senior Award was presented to Arlene Ngor.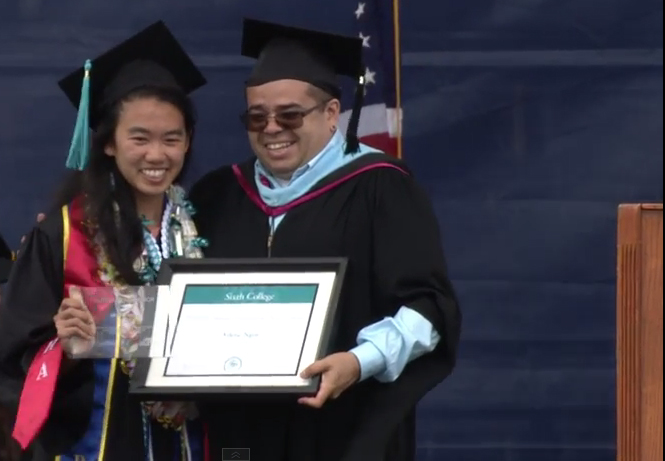 The Teal Award for Outstanding Graduating Senior was presented to Karissa Aguiar.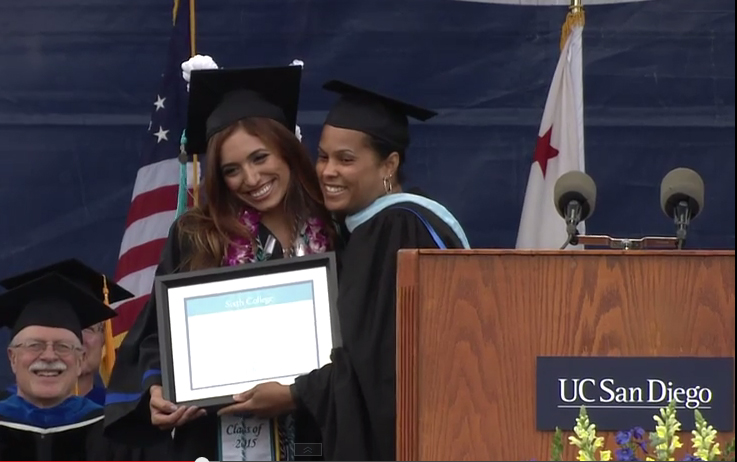 The Dean's Award for Leadership and Service was presented to Oscar Bolanos.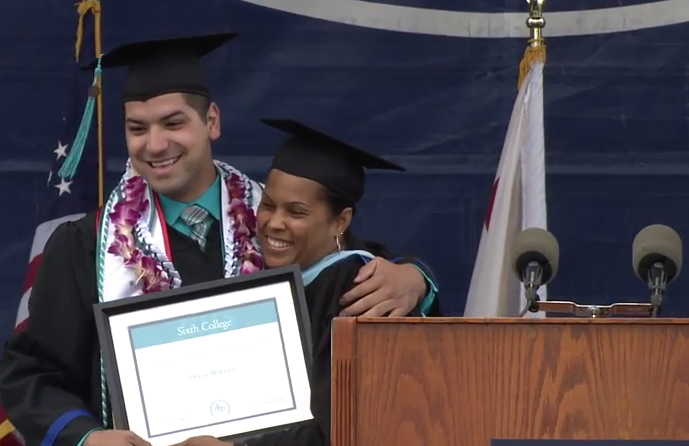 Alumni Speaker - David Lopez
video begins at 22:40