Elaine Scott Branson
Student Life Officer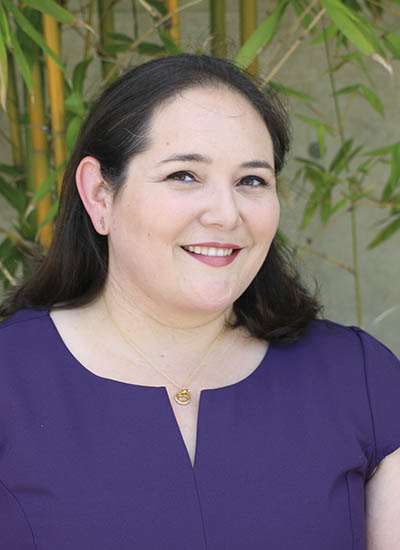 (858) 822-5999
9500 Gilman Dr
Mail Code: 0054
La Jolla , California 92093
Profile

Adriana Elaine Scott Branson, known around the college as Elaine, grew up in the small border town of Calexico, California. She is the first in her family to pursue a university level education.  She earned her B.A. Political Science with an emphasis in Public Law from UC San Diego, Warren College in 2005 and her M.A. Post-Secondary Educational Leadership specializing in Student Affairs, San Diego State University in 2012.

Elaine developed a passion for Student Affairs and improving the student experience while serving as the Assistant to the Dean of Student Affairs of Sixth College.

In 2007 she took her current position, Student Life Officer for Sixth College, where her responsibilities include student organization advising (Culture, Tech, Marketing and Judicial Board), program development (Arts to the Sixth, Sixth College Ambassadors, Triton Day and First-Generation Student Link) and building a community within Sixth College and UC San Diego. She has a special interest in first-generation college students and students who identify as multi-racial. Feel free to drop by her office to discuss becoming involved within the Sixth College community or just to say hello.