Commencement 2014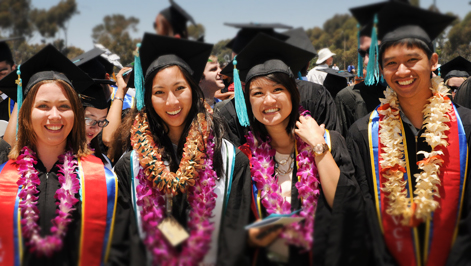 UC San Diego has a long tradition of holding separate commencement ceremonies for each of the undergraduate colleges. Sixth College's Commencement is scheduled for Sunday, June 15, 2014, at 5:00pm at RIMAC field (map).
Sixth College Commencement Graduate Photos (Grad Images)
---
Congratulations, Class of 2014!
The National Anthem was performed by Joshua Liu, '14.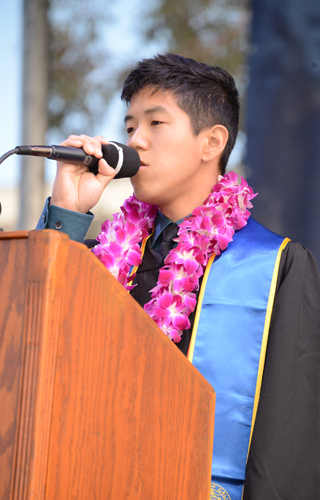 The Student Address was delivered by Valerie Schiro, '14.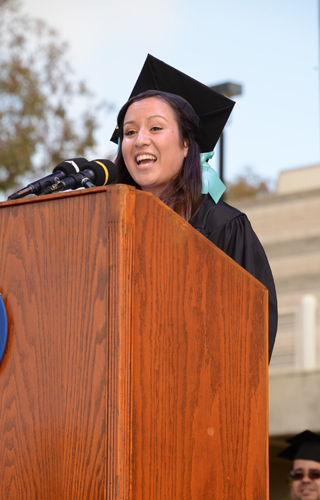 The Residential Life Graduating Senior Award was presented to Valerie Schiro.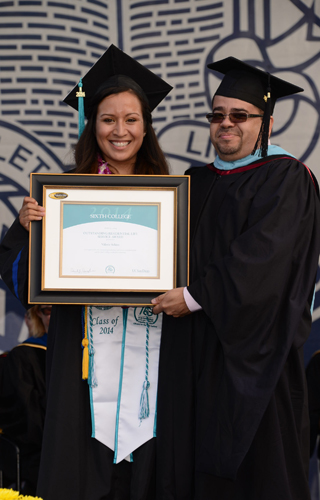 The Outstanding Transfer Student Award was presented to Alberto Vasquez, Sr.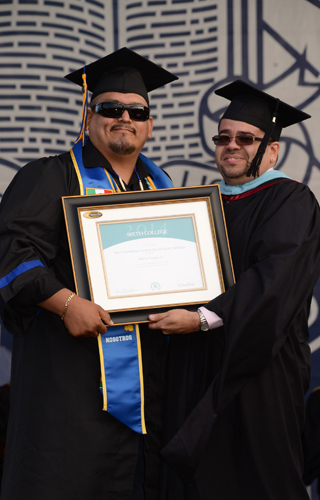 The Dean's Award for Leadership and Service was presented to Viet Tran.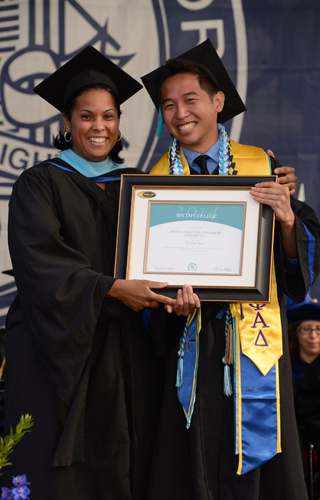 The Alumni Association Outstanding Student Award was presented to Emily Larson-McQuaid.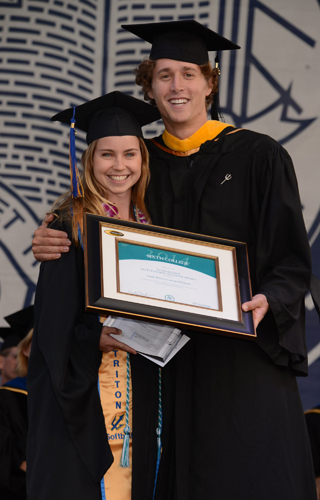 The Oceanids Service and Leadership Award was presented to Shawn Chiang.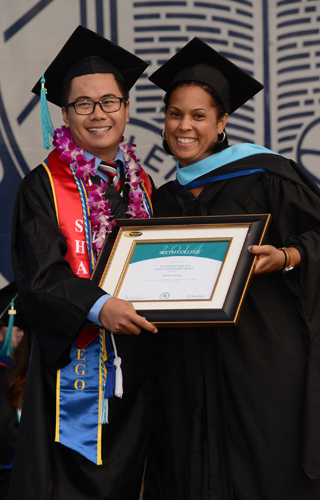 The Outstanding Faculty Award was presented to Justin Opatkiewicz.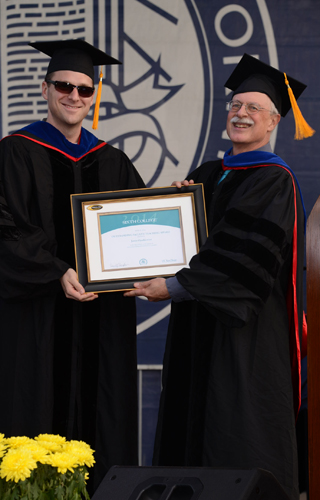 The Alumni Speech was delivered by Christopher Biele, '07.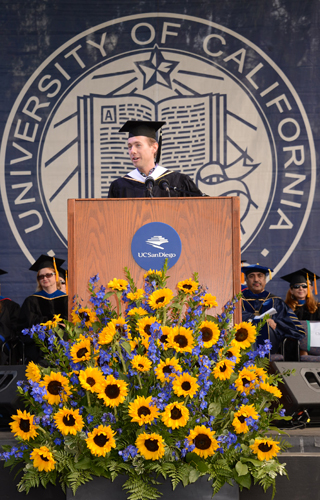 Pepper Canyon Hall (map),
2nd Floor
Phone: (858) 534-9001
Fax: (858) 822-5999
Mailing Address
Sixth College
UC San Diego
9500 Gilman Drive
Mail Code 0054
La Jolla, CA 92093-0054
Office Hours
8:00AM-12:00PM
1:00PM-4:30PM
---