Community Board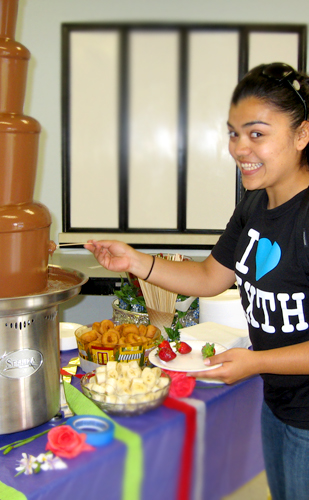 This residential programming group plans a wide variety of fun residential events and activities including Sixth College's annual Chocolate Festival.
Commuters in Action
The Commuters In Action (CIA)  provides opportunities for Sixth College commuter students to plan and participate in social events. Participating in CIA is an excellent way to meet other commuter students.
Interested? Please contact:
CIA President
, or visit
Commuter Students
.
Sixth College Bible Study
Members of Sixth College Bible Study study the Bible together to foster fellowship and a deeper understanding of Christian values.
START - Sixer Tritons and Recreation for Transfers
Welcome to START, the only Sixth College transfer org. Start seeks to build community among Sixth College transfer students, Sixth College, and UCSD. Sixer excitement is on the way!
S.T.A.R.T. (Sixer Tritons And Recreation for Transfers) is Sixth college's transfer student organization. START aims to bridge the gap between transfers and Sixth college in original and inventive ways. Join us for our events to build sixer pride, transfer community fellowship, and boogy.
Video Production Club
Students in the Video Production Club immerse themselves in all things media related. Members learn techniques such as editing and producing short films. VPC hosts widely popular quartely lecture series. The club also coordinate the annual Digital Film Festival, a student film competition.