Student Affairs Staff: Diane LeGree
Diane LeGree
Dean of Student Affairs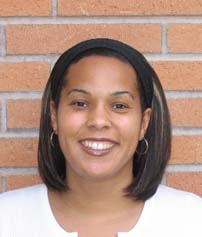 (858) 822-5999
9500 Gilman Dr
Mail Code: 0054
La Jolla , California 92093
Profile

My name is Diane LeGree, and I have the pleasure of serving as the Dean of Student Affairs in Sixth College.  I received my Bachelor of Arts degree in Political Science from UC Davis, and received my Master of Education degree in Student Personnel Administration in Higher Education, from Western Washington University.

I have worked in Higher Education/Student Affairs in many different roles.  Part of my job as the Dean of Student Affairs is not only administrative, but also to assist students in connecting to the campus, to support  students' academic and personal success, to support student experiences outside of the classroom, and to challenge students to make choices that support them being successful at the university.  As a first generation college student myself, one of my passion areas is working with first generation students and students in transition to assist them navigating the university, and helping them find opportunities to fully engage in. 

Some of my favorite things to do involve going to the theater, getting lost in a book, attending fun concerts, and outdoor activities such as gong to the beach, kayaking, and hiking.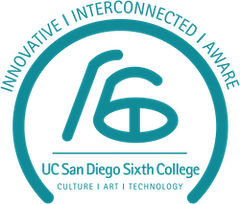 Student Affairs Staff
Student Affairs
Office Hours
Monday - Friday
8:00AM - 12:00PM
1:00PM - 4:30PM
The Hub
Pepper Canyon Hall
2nd Floor
sixthfrontdesk@ucsd.edu 
858-534-9001