Practicum
The Sixth College Practicum is an upper-division, general education requirement that embodies the College's commitment to active, hands-on learning. Students enroll in courses that have an experiential, service-learning, or community-based component to the curriculum.
Research has shown that all types of experiential learning, including service-learning, help students acquire essential leadership skills, improve their communication skills, increase self-awareness, and enhance multicultural and global understanding. Employers are also more likely to hire college graduates who have engaged in some type of community service, practical work, or volunteerism. Sixth College students may choose a 4-unit course, internship, research opportunity, or study abroad program for their Practicum Project that develops both their academic and professional skills.
Students may satisfy the Practicum requirement in one of the following ways:
If you have any questions, please contact Sixth College Academic Programs at (858) 822-2275, or at http://vac.ucsd.edu, or see the Practicum Frequently Asked Questions.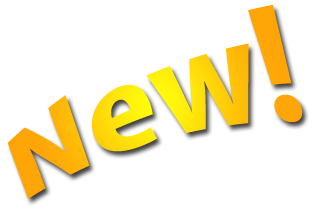 Practicum opportunities in PRIME (Pacific Rim Experiences for Undergraduates), CAPA Sydney, Arcadia University (e.g., South Africa, New Zealand, etc.), LARSS/NASA Internship, and other Science, Technology, Engineering, and Math (STEM) Internship Opportunities through AIP! 
Comic Sutra is coming on Wednesday, June 5th!  Join us at this gallery showcase for our CAT 124 students with Professor Wayne Yang and Keith McCleary.  See you there!   
Practicum
Walk-in Hours
Tuesdays
1:30PM - 3:30PM
Wednesdays
10:00AM - 12:00PM
Thursdays
1:30PM - 3:30PM
Academic Programs
Pepper Canyon Hall
Room 257
(858) 822-2275
Tuesday: 1:30 – 3:30 PM
Wednesday: 10:00 AM  - 12:00 PM
Thursday: 1:30 – 3:30 PM
Practicum Information Sessions
"Had I not had this opportunity through my practicum, I may have never discovered my passion for film curating and event planning. I would not be off to London this coming fall and would probably be very lost as a recent graduate. I am forever grateful for the opportunity of doing a practicum and to Rebecca [Curator, ArtPower! Film at UC San Diego] for giving me this opportunity and taking me under her wing."
-Academic Internship Program student, intern at ArtPower! Film at UC San Diego, Winter 2012