Sixth College Student Council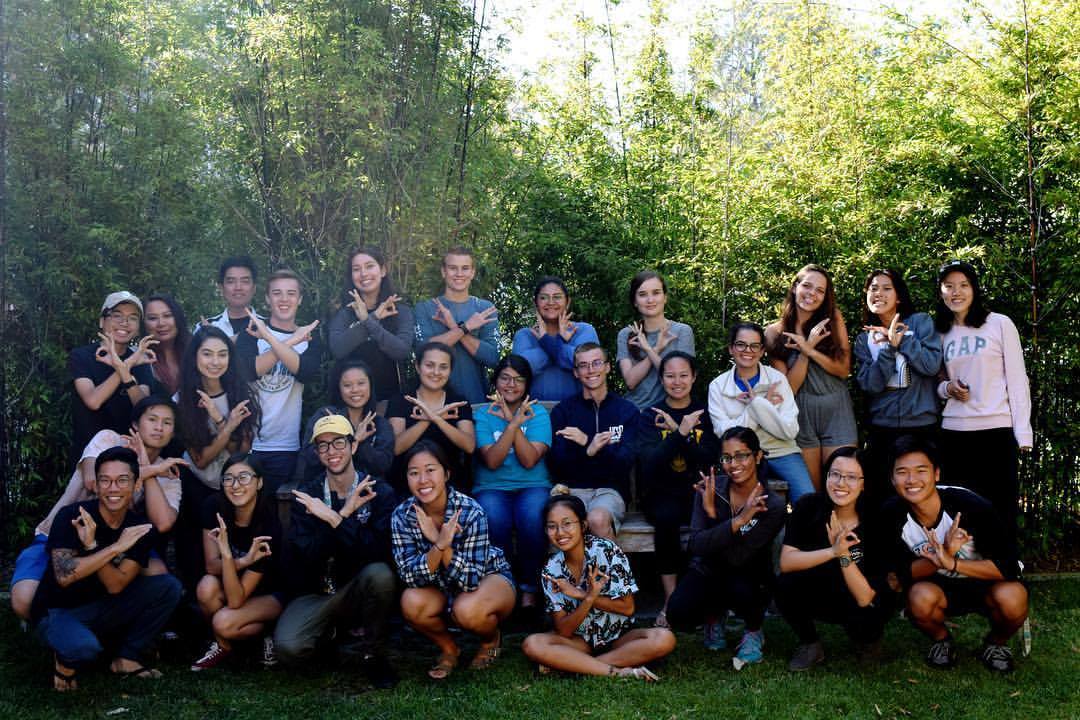 Mission Statement
Sixth College Student Council is a student-run governing body for Sixth College composed of elected and appointed student leaders who represent the voices of Sixers on campus wide committees, program to keep Sixth traditions alive, and advocate for the issues that arise in our community to be heard and answered. SCSC works to allocate student funds effectively and efficiently, as well as maintain policies that help Sixth run smoothly and transparently. We strive to embody Sixth College's three core values: culture, art, and technology into the goals we establish so that Sixers may feel welcome and at home within our community.
Meeting Info
Any member of the public is welcome to attend and give input at council meetings!
Meeting Time: Every Thursday @ 5:15 P.M.*
Meeting Location: Main Conference Room on the 2nd floor of Pepper Canyon Hall.
For meeting info on our committees, you can find them below!
*No meetings during finals week.
Get Connected
Follow our social media to get the latest in Sixth College news and events!
Facebook: Sixth College Student Council - SCSC
Instagram: @sixthcollegecouncil
Committees
Get involved and join one of the SCSC committees:
Committee
Description
Contact
Meetings
Festivals Committee

Festivals Committee revolves around putting on entertaining and exciting music and performance-based events in Sixth!

Known for: Kuncocshun, an annual celebration of student talent and creativity. The festival is complete with live concerts, fair rides, festival food, fun activities, and more!

Aleya Zenieris
azenieri@ucsd.edu

 

Wednesdays, 6pm

@ The Dogghouse

Arts Committee

Arts Committee hosts many art-based events and activities within Sixth, be it crafts, music, performance, traditional, and more!

Known for: Spirit of the Masters, an interactive art exhibit event where students can immerse themselves in different worlds and time periods through hand-drawn canvases and performers.

Fae Harmon
fharmon@ucsd.edu

 

TBA

Culture Committee

Culture Committee holds many culture-based events in Sixth, helping others learn about the many diverse cultures on campus through their arts, food, history, and more!

Known For: C.H.A.O.S. (Cultures Having An Outrageous Scene), a large celebration of many different cultures feauturing food, music, and art from around the world.

Haley Dumas
hrdumas@ucsd.edu

 

Wednesdays, 6pm

@ The Lodge

Tech Committee

Technology Committee is primarily known for hosting many technology and video game-related events in Sixth, from gaming tournaments, tech demos, and LAN parties!

Known for: Winter GameFest, the largest student-run gaming convetion and competition on the West Coast! Complete with large-scale tournaments, gaming industry panels, artist alleys, arcade machines, tech and gaming demos, and more!

Karmah Eldousky
keldesou@ucsd.edu

 

Tuesdays, 7pm

@ Location TBA

Special Events Committee (SPEC)

Special Events Committee (SPEC) helps host large-scale and unique events for Sixers, from semi-formal dances, to providing bus trips to Disneyland and Universal Studios!

Known For: Semi-Formal Dance, where Sixers can dance the night away! Each year there's always a new theme and a new San Diego venue, and every dance is complete with live music, free food, fun activities, and more!

Sabrena Callihan
scalliha@ucsd.edu

 

Tuesdays, 5pm

@ The Dogghouse

Spirit Committee

Spirit Committee creates all types of events that gets Sixers pumped up and proud to be a Sixer and Triton! From spirit rallies and tealgates, they're passionate about making Sixers proud of who they are.

Known For: Quest For the Spirit of Sixth, an annual competition between Sixers to compete for who is the most spirited Sixer!

Vicky Vu
vuvu@ucsd.edu

Thursdays, 4pm

@ The Dogghouse

Marketing Committee

Marketing Committee is responsible for a majority of SCSC's advertising and branding for programming board events. The main purpose for the members of this committee is to brainstorm new and effective marketing strategies and collaborate on new designs and graphics for events.

Tommy Ly
thly@ucsd.edu

Thursdays, 8pm

@ The Dogghouse

Rules Committee

Rules Committee serves to advise SCSC on operative and legislative matters regarding SCSC.  The main charge of rules committee is to make sure the constitution and bylaws are reflective of current SCSC practices, Sixth College and UCSD policies. Meetings are determined by VP Internal each quarter.

Devin Ton
scsc.vpinternal@ucsd.edu

 

TBA
Finance Committee

Finance Committee serves operative and finance matters regarding SCSC. They review all funding requests submitted to SCSC and make recommendations on the annual budget.

Cody Michael Gan
scsc.finance@gmail.com

Wednesdays, 1pm

@ Pepper Canyon Hall Main Conference Room (2nd Floor)

Judicial Board

Sixth College Judicial Board (SCJB) is an arm of the Sixth College Student Council and is the body of Sixth College students that conducts hearings to resolve allegations of student misconduct.

Mithu Chakrabarti
s4chakra@ucsd.edu

TBA