Check out this page
here
for updates about COVID-19 and how it impacts the university. Remember to wash your hands, stay at home, and stay healthy!
Sixth News You Can Use
Week 1 Fall Quarter
Spotlights • Academic Advising • Events • Job Opportunities • Public Meetings Scholarships • Basic Needs Resources • Commuter Resources • Campus Resources 
Spotlights
Triton Fest Presents: Roy Wood Jr. & Mike Birbiglia 
A Comedic Discussion of Civic Engagement
Join ROY WOOD JR. (The Daily Show with Trevor Noah) and MIKE BIRBIGLIA (Orange is the New Black, Broad City) for a hilarious discussion on voting and civic engagement!
Join us Firday, October 16th from 7:00pm-8:00pm online!
Triton Fest Presents: A Magical Gathering
Grab your suitemates, roommate, friends, or family for a magical evening with esteemed magician, Kevin Li! This virtual magic show will surely blow your mind, and you might even learn a trick or two. Join us Friday night at 7:00pm and stay tuned afterwards for a special giveaway! Pre-Registration for this event is linked in the Facebook Event Description.
Join us Friday, October 9, 2020 from 7:00 p.m.- 8:00p.m. on Zoom!

Homecoming @ Home
Meet up at a fun reunion, cook up tasty treats or try breaking a record with friends. Jump into the Esports Tournament, Zumba your way to a world record or work up a sweat at the Virtual Triton 5K. Dance the night away at the Virtual Triton Tailgate Party and bring your spirit to the ultimate Homecoming pep rally!
For more details check out Homecoming @ Home! and make sure to Register now!

Tritons Vote!  
By signing up on UCSD's TurboVote site, you'll always know when elections are happening, and have the information you need to vote with confidence. Sign up for election reminders via text and/or email. You can also start the voter registration or re-registration process (perhaps you have a new address or a party affiliation change!) and apply for an absentee ballot.

Return to Learn Program: COVID-19 Screening
Are you staying on campus during the academic year? You may be eligible for a free COVID-19 testing from the UCSD's Return to Learn Program. Click here for more details.

Important San Diego Announcement: Face Mask Required
Starting May 1st, all people in San Diego are required to wear face masks in public and within 6 feet of another person. While this order is in effect, this does not substitute any other forms of health guidelines. Keep washing your hands, follow the stay at home order, and practice social distancing.
Coping with Covid-19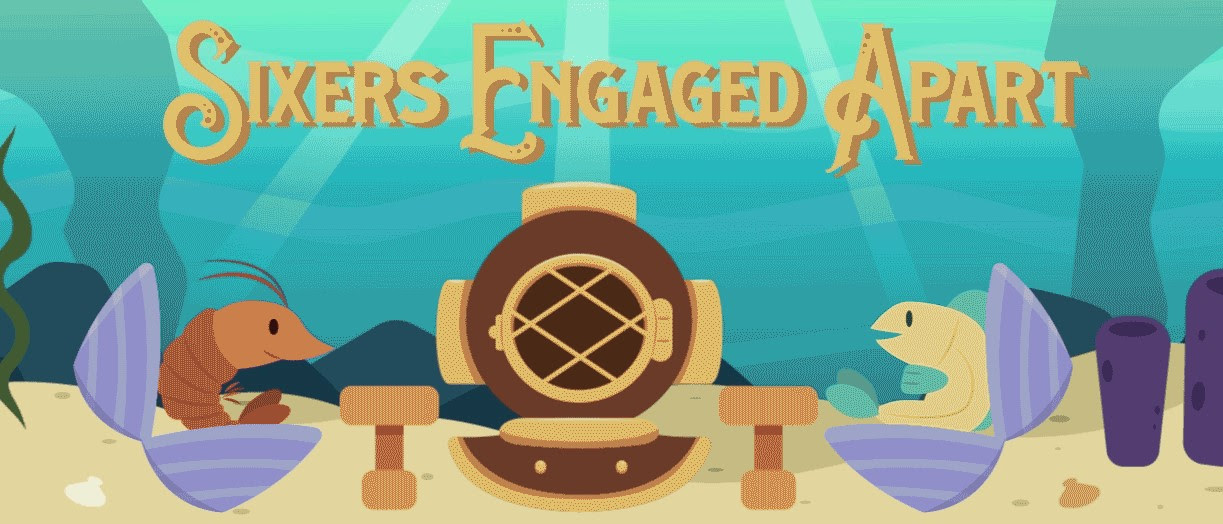 Sixers Engaged Apart
Attention all Sixers! We are happy to introduce our website SEA - Sixers Engaged Apart! Check out our new Sixers Engaged Apart (SEA) website for COVID-19 updates, virtual resources, and more. 

COVID-19 Basic Needs Resources
Check out all the available resources to help you get through the COVID-19 pandemic.
 
 
 

Food

Hope Scholars Grocery Gift Cards:

 

Available upon request to Hope Scholars students

The Hub: Triton Food Pantry: Food available to UCSD undergrads and grads on campus and via the new mobile pantry

Feeding San Diego: Locations of various food distribution sites and their eligibility

San Diego Food

 

Bank: Locations for free food distribution across the county

CalFresh: 

Apply to get up to $194 a month per household member on an EBT

card. Assistance available via The Hub



Just In Time: Basic needs for foster youth and other crucial services

SD Unified School District: Find free meals provided for children while schools are closed

Technology & Transportation


Echoes of Hope
Resources for current and former foster youth,low-income, and at-risk youth, between theages of 13-30: bus gift cards, grocery, housing

Low Cost Internet Access: Affordable internet through Comcast

iFoster: Technology devices to former foster youth

Enterprise Rent a Car: Reduced prices and age minimum for rentals
Academic Advising

To access walk-in advising, please log into the Virtual Advising Center. An announcement at the top of the homepage will include additional instructions. If you need additional support or instructions, please call our remote front desk at 858-534-9001.
Events
Student Support Community Groups by the Sanford Institute for Empathy & Compassion and the Center for Mindfulness

Due to the current situation with the coronavirus (COVID-19) evolving rapidly across the United States, our Center and The Sanford Institute are working together to provide daily streams and recordings of mindfulness and compassion sessions to provide resources and online support to those affected. The UCSD Center for Mindfulness and Institute for Empathy & Compassion are conducting a brief research study to assess the effects of our meditation sessions during this difficult time..


Sessions begin Friday, October 2nd - Saturday, October 10th.
Engineers on the Green

Interested in staying involved during school year? Check out Engineers on the Green! Engineers on the Green is an online showcase of all the different engineering organizations on campus. EOTG will take place on discord over a course of 5 days from October 5th to October 9th. RVSP now to the event to learn how you can get involved and get the latest info on Amazon Giftcard Giveaways that will take place!


2PM - 6PM each day from Monday, Oct. 5th - Friday, Oct. 9th 
BSSA Virtual Fall GBM 

Want to learn about the largest biology club at UCSD? BSSA is perfect for all students who want to make the most out of their college experience with professional development, social, volunteer events, and more! While this year may be different, BSSA will have plenty of virtual events to support you in your college successes. Come to our GBM to meet our officers, learn more about our club, and see how to get involved! Register to become a member or email us at

 

ucsdbssa@gmail.com

 

to sign up for our newsletter and receive a link to our GBM webinar.


Join us Tuesday, October 6th, 2020 from 6:00pm to 8:00pm on zoom!
Microtomes GBM #1 Climate Change and Turtle Sex Ratios

Love Biology? Interested in research? Thinking about a career in academia? Come to Microtomes GBM 1, where we'll be discussing the impact of climate change on turtle sex ratios.


Join us Wednesday, October, 7th from 7:00pm to 8:00pm on zoom!
Expanding Visions for Health GBM 1

Interested in health and the arts? check out our club


Join us Thursday, October 8th at 5:00pm on Zoom (95024700081)
UCSD Esport Recruitment  

Are you looking to experience what it is like working in the esports industry? @UCSDEsports is recruiting! Apply for one (or more!) of their open positions.

Apply by Sunday, October 11th @ 11:59pm
Phi Beta Lambda Fall Recruitment 2020

Phi Beta Lambda, also known as Future Business Leaders of America, is a pre-professional student organization belonging to the national FBLA-PBL community. Although we have Greek letters, we are not a fraternity and are open to all majors and years. You won't want to miss the workshops, speaker nights, networking events, inter-organizational socials, mentorship program, and membership development program that all comes with being a part of UCSD PBL—especially during turbulent times such as these.


Join us Monday, October 12th - Sunday, October 18th on zoom
Kappa Alpha Pi Fall 2020 Recruitment

Pre-Law student? Interested in becoming a lawyer, or wanting to find a profession in the legal field? Then come meet Kappa Alpha Pi, UCSD's Premier Pre-Law, Co-Ed Fraternity! We're a Pre-Professional Fraternity dedicated to serving the Pre-law community at UCSD, fostering pre-law professionals in a majority STEM school. If you're interested in becoming a member, or would like to learn more about our free workshops and events, then please join us for our recruitment week! The first event starts on Monday, October 12th, and the last event is on Friday, October 16th. More details are on our Facebook Event Page! Can't wait to see all y'all there!

Check out our Facebook Page

 

here

 

for more information!Contact 

 

nbrodrig@ucsd.edu or 661-212-6012
 about questions or more information!
I-House Language Conversation Tables

Virtual Hosts Wanted!

I-House Language Conversation Tables Virtual Hosts Wanted! Student volunteers will share a language they know with other students in a fun group setting

 

Tuesdays, 5:00-6:00pm (PST), October 13-December 1

Co-Curricular Record (CCR)-eligible opportunity

 
The STEMtorship Network program is intended to create space where gender marginalized undergraduate students can connect and build community within the larger context of STEM as a male dominated field. Students who complete all aspects of the program can receive CCR credit. We use the term "gender marginalized" to recognize the impact of sexism on many communities including, but not limited to, transgender women, cisgender women, transgender men, non-binary individuals, and gender non-conforming individuals.


We will be hosting an Info Session on Oct 14th 4-5pm (pst). 
Electing the President

The question of the National Popular Vote versus the electoral vote is consistently a topic of intense discussion and debate during an election year. In this timely panel series, hear from experts Jeanne Brown, Derek Cressman, Miranda McGowan and Mary Thompson as they examine and analyze the National Popular Vote.


Join us at this FREE event Wednesday, October, 14th from 6:00pm-7:30pm over zoom!
 Out of the Woods ISPO Resource Fair

Welcome to our Out of the Woods ISPO Resource Fair! We have brought together different campus departments, student organizations and off-campus vendors that are relevant to the international student experience at UC San Diego!


Join us Thurdsay, October 15th at 5:00pm-8:00pm
Voices Leadership Program Info Session

The VOICES Leadership program creates space for students to learn leadership skills grounded in an intersectional feminist framework. Students who complete all aspects of the program can receive CCR credit. The Women's Center will be hosting an info session on Oct 16th @ 3pm (pst).


Join us Friday, October 16th @3:00pm 
Join us (virtually) for conversations about our experiences as Black women & femmes and connect with others on campus.


 We will meet even week Thursdays from 3:30-5:00pm; stop by when you can and stay for as long as you want.
Women Writing History Project

Join the Women's Center for Women Writing History: A Coronavirus Journaling Project, inspired by the National Women's History Museum's Women Writing History Project. We invite women, nonbinary, and gender non-conforming people in the UC San Diego community to journal and share their experiences of life during the pandemic.


Follow us on our project Instagram @ucsdwcjournal for daily journaling prompts and to stay connected to the project.
| | |
| --- | --- |
| | Participants share ingredients lists and instructions on how to make their favorite dishes I-House posts the content in regular Monday segments |
Welcome to UCSD - Buddy Program

Sign up to our program to find a buddy in our virtual quarter! This program is open to all classes and is a way for incoming freshmen and transfers to meet new people in school based on majors and interests!

Click here to sign up!
Urban Design Challenge 2020 University Center Experience Survey

Campus Planning wants to hear from you! In preparation for the kick-off of the Urban Design Challenge 2020, focused on improving circulation and mobility in the University Center, we are working to gather data from any experiences you've had in our study area. 
Urban Design Challenge 2020: University Center Interim Mobility Plan

Campus Planning, Transportation Services, and the Young Planners' Society would like to invite you to join our University Center Interim Mobility Plan Urban Design Challenge

The Urban Design Challenge will run from October through December and will generate ideas to create an Interim Mobility Plan for the University Center. This Design Challenge seeks to develop and implement a temporary plan to improve wayfinding from the Trolley, improve safety, and create a bicycle and pedestrian-oriented environment throughout University Center. All aspects of the event will be completed virtually. You will receive an email to confirm your registration status after you complete the registration form.
Triton Tools and Tidbits Podcast

How can we as a campus community support each other, and our students, to succeed in this unique environment? What tools do students need to succeed in an era of physical distancing? How can students maintain connectivity to their networks in a remote environment, sustaining a sense of community while in a non-traditional campus environment? Every Thursday, Triton Tools and Tidbits seeks to answer these questions while highlighting resources available to students across Student Affairs units and the UC San Diego campus community. Visit the website to listen and subscribe!

 

Every Thursday online





Click on the website link for more details
Health Promotion Services

Want to spend time doing activities that are fun and engaging? CAPS and the Zone are here to provide you events that will keep you active and have a good time!

Check out the link below to view upcoming events!

Learn More
Job Opportunities
Check Back Later!
Sixth College Student Council (SCSC)
Thursdays, 5:15pm Online Meeting, please contact us for updates and meeting link if available
Website | Facebook
Contact
Sixth College CoBoard
Mondays, 7:00pm Online Meeting, please contact us for updates and meeting link if available
Website | Facebook
Contact
Check Back Later For More Updates!
Scholarships
Check Back Later!
Campus Resources
 

iCafé – Your Passport to Culture!

iCafé, International Friday Café's virtual café, teams up with Outreach to explore international destinations as global citizens and frequent "virtual" flyers!

Play Travel Trivia hosted by Extension (winner gets a prize!) and enjoy our Global Playground hosted by Recreation. Recieve a free apron by sharing a recipe in the Cook Club! This fun global exploration happens

 

during lunch time on Fridays (PST).

During fall quarter we travel to nine countries over nine Fridays. Connect with your Triton community over culture, trivia, fitness and cuisine. Join us and bring a friend...It's free and fun of course!
Cross Cultural Center

Follow UC San Diego's Cross Cultural Center on instagram, facebook, e-news, and youtube!
 

Tele Medicine Visits with SHS Providers

Now available! Free with SHIFT/RAFT. Call (858) 534-3300 to set a date and time. Download the MyChart app to your smart phone or tablet.
 

Triton2Go Mobile Ordering App and Reusable Container Program

Housing, Dining and Hospitality is excited to launch the all-new Triton2Go, a mobile ordering app and reusable container program! APP: Place your order and receive an alert when it is ready for pick up. Plus, secret menu items! Starting Oct. 5, all to-go meals in HDH dining locations will be served in reusable containers.
 

Access UC Path

Are you a New Student Employee?​ Access UCPath and Ecotime​.

 

UCPath is UC San Diego's human resources and payroll system. Access UCPath to review your personal information and enroll in direct deposit. Ecotime is UC San Diego's timekeeping system. Access Ecotime to complete your timecards by the deadline in order to get paid on time.

Learn more about UC Path here!
If you would like to submit relevant events to be featured in the newsletter, please email sixthnewsyoucanuse@ucsd.edu! Guidelines for submission can be found here.