Out of State & International Students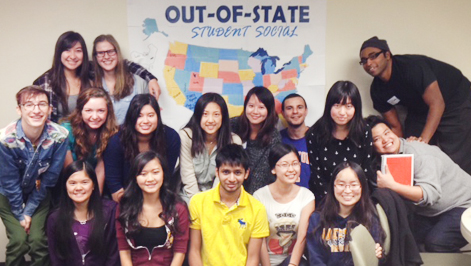 Out-Of-State and International Students are important and valued members of Sixth College and UCSD communities. The Outreach Coordinator Department works in the colleges to assists non-resident students with transition to UC San Diego. As student affairs staff members we want to help you get connected to the campus, acclimated to California culture, and involved in Sixth College so that you can have the best college experience.
Staff members and student interns have been hired to provide campus resources and implement events for out-of-state and international students at UC San Diego. For more information about the services they provide, please visit the website for Non-Resident Student Information. We look forward to meeting you and helping you have a successful college career!
Student Involvement
Join one of the many Sixth College committees, student orgs, or leadership opportunities. The Sixth Community is YOUR community!
Get involved on campus through one of the various student organizations and clubs, Greek life, Leadership and Communication programs, and community service opportunities.
Campus-Wide Involvement
International Club (iClub) - International Club is an all-inclusive organization that welcomes all students - both international and local. The club's programs, events, and activities are focused around increasing cultural exchange within a relaxed and inviting setting.
Out of State Student Organization (OSSO) - The Out of State Student Organization is dedicated to connecting students that not only reside outside California but also any UCSD student.  This is accomplished through fun events and excursions to explore San Diego.