How to Apply for Graduation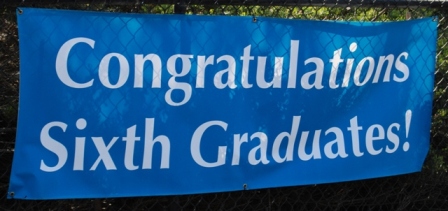 Please note that graduation and commencement are two distinct terms:
Graduation is the term used to describe when a student has completed all requirements and his/her degree has been officially posted to the academic record. Students must file a Degree and Diploma Application (DDA) to initiate this process.
Commencement is the annual ceremony in which eligible students participate. Participation in the commencement ceremony does not constitute official graduation from the University. Any student with Senior standing (135 units) may choose to participate in the commencement ceremony.
Before applying, review your Degree Audit Report on TritonLink to ensure all graduation requirements are complete. For questions regarding general education or University requirements, contact Sixth College Academic Advising. For questions regarding your major or minor requirements, contact the appropriate department. It is recommended to do a graduation check-in meeting with each department the quarter prior to your graduation. 
Verify that your name, permanent address, major and minors are reflected accurately in TritonLink.
Once you have verified that all graduation requirements will be completed by your intended quarter of graduation, submit your Degree and Diploma Application (DDA) online by the deadlines below:

Fall graduates: Last day of finals week, Fall Quarter
Winter graduates: Last day of finals week, Winter Quarter
Spring graduates: Last day of finals week, Spring Quarter
Summer graduates: Last day of finals week, Summer Session II

To have your name listed in the Commencement program, you must apply no later than May 1st.

To retract or change your application for graduation, contact a Sixth College academic advisor via the Virtual Advising Center.
For more information, visit an academic advisor during our walk-in advising hours or submit a question through the VAC.
University honors are awarded with bachelor's degree to students who have an exceptional overall GPA based on the graduating class and have completed at least 72 graded units at the University of California. Appropriate GPA ranges are calculated annually to reflect the top 14% of the previous year's graduating seniors.
University honors are recorded on diplomas and final transcripts, and candidacy is noted in the commencement program.
The GPA criteria for Latin Honors are as follows:
Latin Honors GPA Requirements
2018-2019
2017-2018
2016-2017
2015-2016

Summa Cum Laude Top 2%

3.936-4.000

3.924-4.000

3.930-4.000

3.925-4.000

Magna Cum Laude Next 4% (Top 2-6%)

3.852-3.935

3.837-3.923

3.830-3.929

3.819-3.924

Cum Laude
Next 8% (Top 6-14%)

3.725-3.851

3.710-3.836

3.695-3.829

3.667-3.818