Triton Day 2020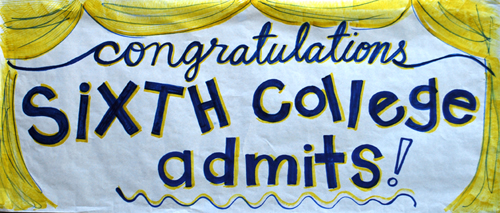 Congratulations on being admitted to Sixth College! Thanks for joining us on Saturday, April 4, 2020.
If you're an admitted freshman, you'll want to find out about life at UC San Diego.  Experience the campus with a  day of full programs introducing you to your college, academic departments, student organizations, and support services. For you and your family:
Meet and greet Sixth College students, staff members and faculty
Enjoy tours of the Residence Halls
Learn more about the Sixth College Core Curriculum and Practicum Projects
We look forward to seeing you there!