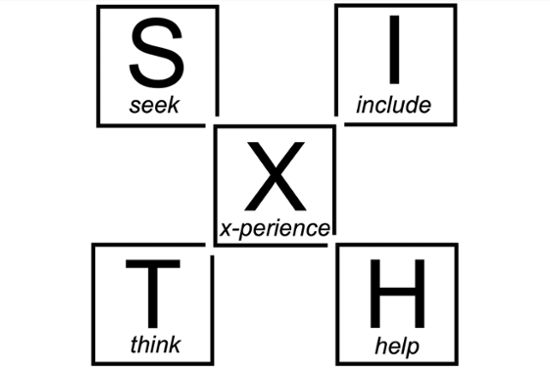 Innovative, Interconnected, Aware:
Cultivating curious minds to tackle the complex challenges of our time.
Sixth College's mission is to create an inclusive community dedicated to and built on fostering curiosity and critical inquiry into how art and technology shape and propel cultures. Sixth College students graduate with the ability to engage each other and the world, the drive to tackle complex challenges, and the tools to build more sustainable and equitable futures for all.
Welcome to Sixth College
Dear Sixers,
What an exciting time it is for Sixth College! This is the year of our twentieth anniversary and what better place to celebrate than our still brand-new home at the North Torrey Pines Living Learning Neighborhood. Our neighborhood waits for you to exploit its myriad opportunities and bring it to its full glory. I look forward to a journey of discovery and growth for each of us and to the opportunity we will have to put our stamp on our college and our permanent home. There is freedom in being the earliest adventurers to explore an environment that promotes innovation and I invite you to stretch your imagination and help shape Sixth's future. I am excited to welcome our new Sixers and our wonderful returnees. I know YOU will raise the bar in ways we can only dream of. Sixth is all about community—first, foremost, and always.
Congratulations and good luck!
Provost Chill/Dr. C/Provost Chilukuri
Sixth College students are curious, adventurous, fearless people, open to challenge and imagination. Financial support from family, alumni, and friends of Sixth College makes it possible for these intrepid explorers to take on innovative projects at the intersection of culture, art, and technology. We deeply appreciate your help.