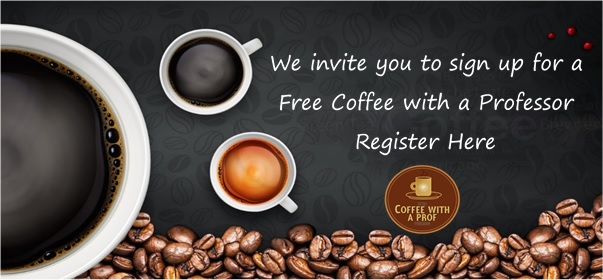 Coffee With a Prof
Do you want to get to get to know your current professor or graduate teaching assistant (TA) outside of the classroom?            
Are you interested in learning more about your class or their areas of expertise?   
The Coffee with a Professor Program is a great way to connect to the UCSD faculty and graduate TA in an informal setting.  The best part is that it's FREE for Sixth College students and their current faculty guest! Coffee-with-a-Prof is sponsored by the Office of the Vice Chancellor for Student Affairs and College Student Affairs Offices.
Please click the link below to sign up.
Choose Coffee or Lunch!

Similar to Coffee-With-a-Prof, the Dine-With-a-Prof program allows you to take a faculty member out to lunch at select venues on campus, once per quarter.