Check out this page
here
for updates about COVID-19 and how it impacts the university. Remember to wash your hands, stay at home, and stay healthy!

SPRING QUARTER FINALS WEEK
Spotlights • Academic Advising • Events • Job Opportunities • Public Meetings
Scholarships • Basic Needs Resources • Commuter Resources • Campus Resources 


SPOTLIGHTS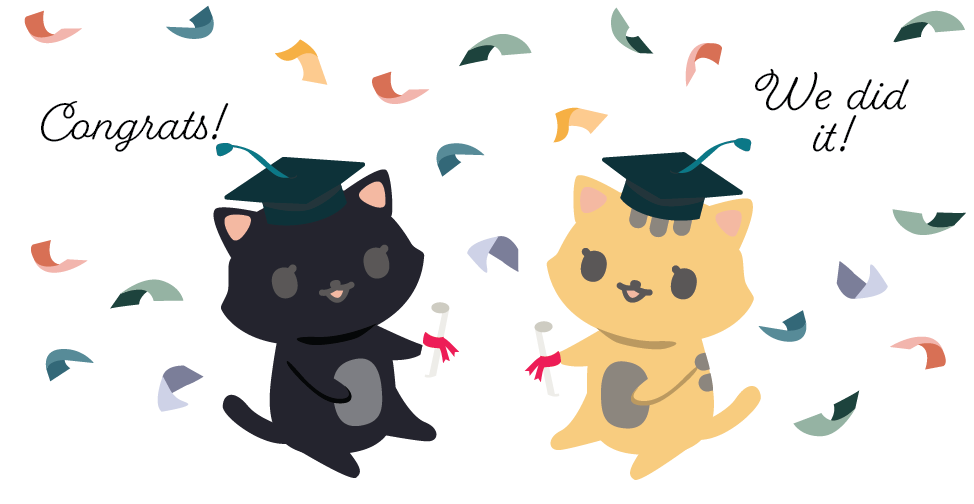 Congratulations Sixth College Class of 2021!
Here at Sixth College we would like to recognize all of our fellow Sixers who have went through zoom university while in a pandemic, overcame various obstables that came their way, and continued to accomplish so much and still went above and beyond. We are so proud of each and everyone of you! You all have a bright future ahead of you and we wish you the best for every step of the way in your next journey in life! Congrats Graduating Class of 2021, you make Sixth College proud!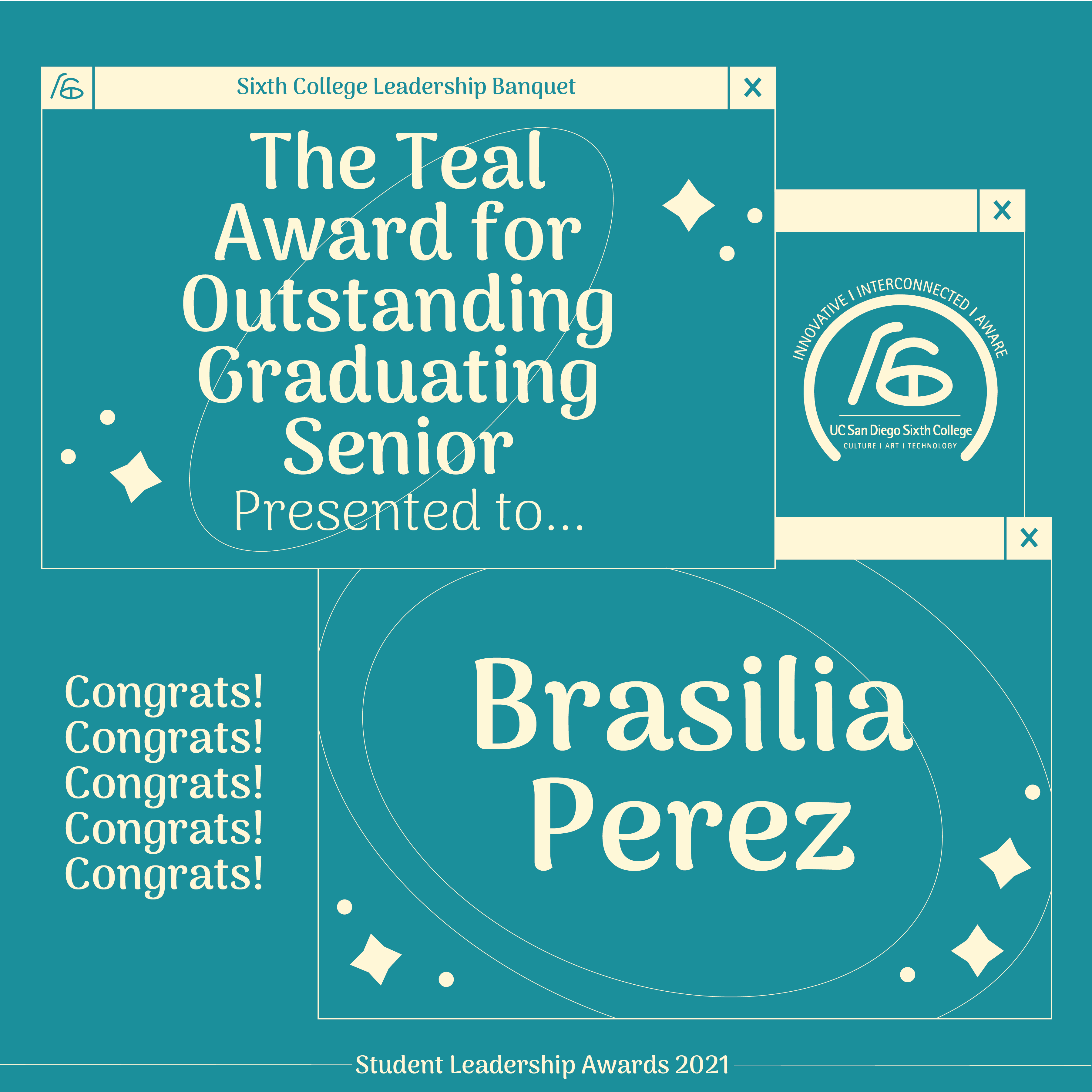 Congratulations Sixth College Leadership Banquet Recipients! 
Congratulations for all of our Sixth College Student Leaders! You have truly gone above and beyond for this 2021 school year and we appreciate your dedication and amazing demonstration of leadership. You all have shown what it is to be a great sixer and we are so proud of you for representing Sixth College.
Are you ready for Move Out 2021?
Sixers, the time for 2021 Move Out is almost here! Have you started your preparations yet? Be sure to take advantage of the Memorial Day holiday weekend (Saturday, 5/29 – Monday, 5/31) to ship things home or take things home with you! If you have any unwanted items, such as: small household items, clothing, shoes, small electronics, please consider donating them in support of local veterans by using the Disabled American Veterans (DAV) bins posted in our area! They even accept working or broken electronics. For any large or fragile items, please place them next to the DAV bin. You can visit
here
to learn more about the donation drive and to find a map to the nearest DAV bin!
 If you have any unwanted food (unopened, non-perishable, and unexpired) please consider donating using the yellow food donation bins that will be placed in the HDH markets beginning Week 10. The food donated will benefit the Triton Food Pantry. For any questions about these donation drives, please contact the EcoNauts at:
econauts@ucsd.edu
 Please be sure that you use and review all the resources and information provided to you either through the Sixth Residence Life Office via email, from your RA, and from HDH via the following
website
.
UC San Diego Competencies
Need to Showcase Your Skills in order to Succeed?  Check out the UC San Diego Competencies! 
Need to Showcase Your Skills in order to Succeed? Check out the UC San Diego Competencies!  
What is a Competency? It's an area of strength that graduate schools and employers look for in candidates.  It is also part of the Co-Curricular Record (CCR). There are 12 Competencies and each week of the quarter, we will highlight one. Learn what the competencies are from a practical perspective and how they can help you on the way to success in academics, work, and life. Enjoy! 
This week's Competency is

 

Career Development - Assesses information and opportunities for career exploration, and understands and articulates the importance of transferrable skills in the job search process.
COPING WITH COVID-19
| | |
| --- | --- |
| | Walk-Up Vaccination Now Available at RIMAC |
COVID-19 Basic Needs

Check out all the available resources to help you get through the COVID-19 pandemic.




Sixers Engaged Apart

Attention all Sixers! We are happy to introduce our website SEA - Sixers Engaged Apart! Check out our new Sixers Engaged Apart (SEA) website for COVID-19 updates, virtual resources, and more.
ACADEMIC ADVISING
Stay tuned for new updates!
EVENTS
Muir Musical Director Announcement
The Muir Musical Ensemble is looking for a DIRECTOR for the 2021-22 production! If you or someone you know may be interested in taking on this tremendously rewarding challenge, PLEASE encourage them to apply. This is an incredible opportunity and a chance to work with a cast of talented actors, musicians, and artists to create one of UC San Diego's most exciting and inspiring traditional events. Apply to be the Director of the Muir Musical Ensemble for the 2021-22 year.
If you are interested please email your resume and a brief letter of interest to Patricia Mahaffey,
pmahaffey@ucsd.edu
Submit your resume and letter by Friday, June 11th, 2021.

Mindful Meet Ups

Join live meditation practice is offered every Wednesday from 12-12:30 on Zoom by the UCSD Center for Mindfulness and the Sanford Institute for Empathy and Compassion. Participate as often as you like with fellow UCSD students, and you may just find a new peer connection and a different way of relating to the powerful emotions we are all experiencing in 2021.

Join us online every Wednesday from 12 pm – 12:30 pm (PT).

 


How Healthy is Our Campus?

You may have received an email to participate in the National College Health Assessment. Please consider participating because YOUR VOICE MATTERS! The information you provide will help improve health and well-being services and programs at UC San Diego.

 

This survey comes with an opportunity drawing! FIVE students will win a $200 gift card and TWENTY students will win $50 gift cards!
Triton Tools and Tidbits Podcast

Success Coaching Virtual Drop-In Hours

The Student Success Coaching Program is available for drop-in appointments Monday – Thursday. Students are encouraged to meet with any Success Coach to discuss topics such as: Navigating transition and adjustment to being a college student, connections to campus resources and support services, motivation and organization in the virtual environment and much more. 

 

Drop-In appointments Monday – Thursday!

 
JOB OPPORTUNITIES
Open UCSD Health Student Positions
he Bannister Family House, located in Hillcrest, San Diego, is looking to hire two part-time student workers beginning June of 2021. Located next to the UCSD hospital in Hillcrest, the Bannister Family House is a home away from home for families with a love one in critical or long term care due to serious illness or injury. Student's would work as Administrative Assistants and would assist in maintaining the efficiency of the house, work alongside an on-site social worker, and assist guests in any day-to-day needs. Students would be required to work  weekends, holidays, and throughout the summer and beyond.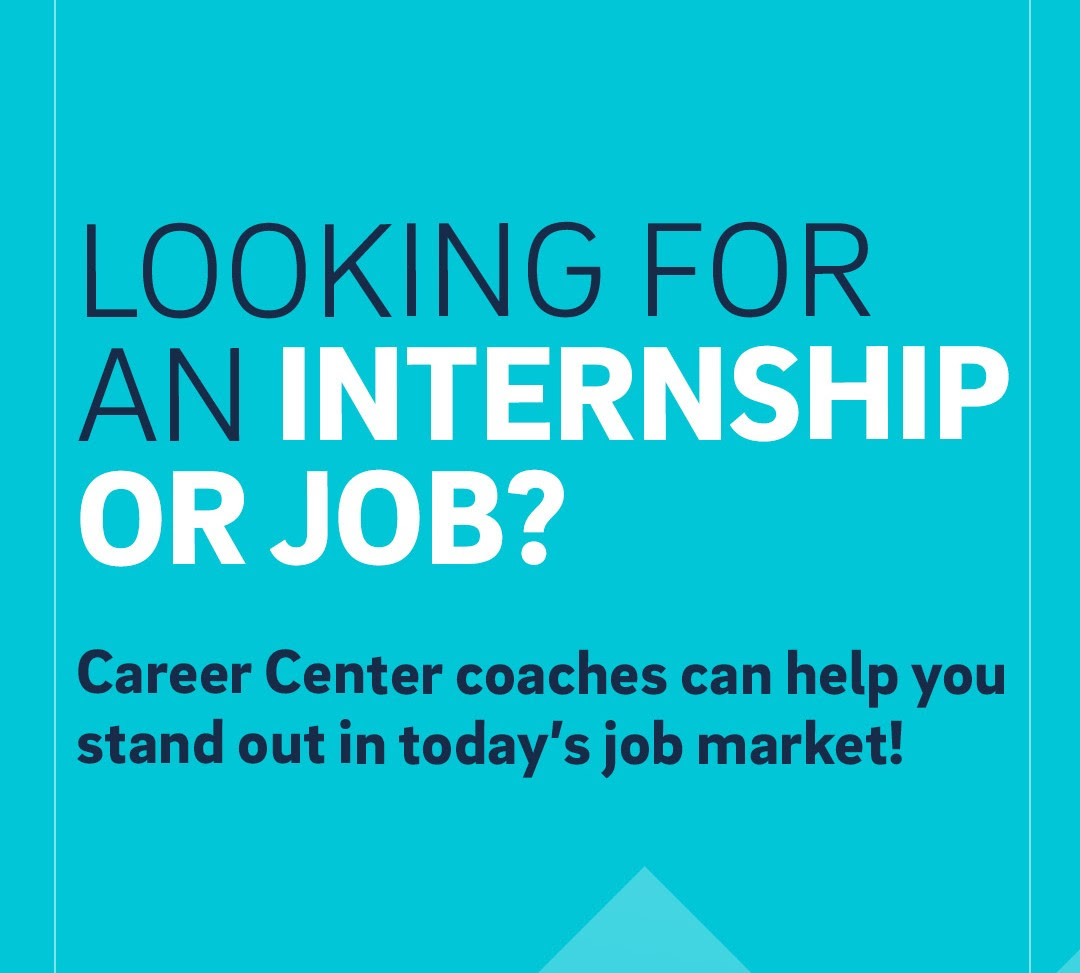 Career Center Advising Appointments
Whether you're looking for an internship, part- or full-time position, many employers are still hiring. Learn what employers are looking for with one-on-one career counseling, while there are still a few weeks left in the quarter. Our Career Center coaches specialize in academic areas and can help you align your experience with the needs of prospective employers in your preferred industry. 
Schedule an appointment today to get industry-specific tips that will help you stand out from the crowd in today's job market. 

PUBLIC MEETINGS
Sixth College Student Council (SCSC)

Thursdays, 5:15pm Online Meeting, please contact us for updates and meeting link if available

Mondays, 7:00pm Online Meeting, please contact us for updates and meeting link if available
SCHOLARSHIPS
Stick around for more updates!
BASIC NEEDS RESOURCES
Food Recovery Network
Food Distributions happening Mondays and Fridays
CAMPUS RESOURCES
Trivia Night

Our winter trivia night was a hit and Rec will be back to host it again this quarter every Wednesday at 5pm beginning April 7th. Register yourself and/or a team of up to 6 people, all are welcome to join! Gift cards will be given to the top 3 teams each week.  

 

 

Personal Wellness Program

A FREE health and fitness program offered to all current UCSD students. Seven weeks of sessions, each week dedicated to a different topic/workout. This spring we will host both online and outdoor programs starting the week of March 29th. Students will practice weekly goal setting, as well as self-reflection on energy levels, stress levels and sleep patterns. The course has access to workout videos, a wealth of health/fitness related information and provides a great platform to connect with fellow students. Register now!

 

 
Esports

Interested in Esports? Go to

 

recreation.ucsd.edu

 

and find out how to register for our Spring Recreational Esports Season, featuring casual and competitive leagues across a variety of games including Valorant, Super Smash Bros. Ultimate, FIFA 21, Words with Friends, and more! Matchups begin on April 5th, so register to secure your spot now.

 

Tritons Go!

Ready, set, GO! Get moving and stay motivated with our new monthly wellness program —Tritons Go! Participating is easy: 

Register for Tritons Go!, login into the Explorer's log to set weekly goals and watch monthly wellness workshops to learn how to set those goals. All participants who complete steps 1-3 each month will be entered to win an awesome prize!

 

 
Spring Tennis Matchups

IM Sports are FREE for students this spring and include: tennis match ups and cornhole tournaments starting April 13th.

 

Spring Cornhole Tournament
Headspace is Here!

Be kind to your mind! Headspace is one of the most popular mindfulness apps (40 million users) that teaches you how to meditate in your everyday life. Meditation has been shown to help people stress less, increase focus, and sleep more soundly. Headspace will teach you the life-changing skills of meditation and mindfulness in just a few minutes a day!  Use anywhere, anytime.  CAPS is offering ALL features of "Headspace Plus" for NO COST to UCSD students.  This membership unlocks hundreds of meditations and exercises for sleep, anxiety, focus, and fitness.  Sign up using your @

ucsd.edu.com

 

email account. Start meditating today!

 

Health Promotion Services

Want to spend time doing activities that are fun and engaging? CAPS and the Zone are here to provide you events that will keep you active and have a good time!

 

 

 
Daily Drop-In Workshops

Educational and skill-building online Zoom workshops for students to learn new coping strategies or build upon tools they already have. Learning these skills helps students to improve stress management and emotional regulation, build tools for resilience, and learn strategies for well-being. Some of our workshops this quarter will focus specifically teaching relaxation techniques, mindfulness skills, and helping students improve sleep.

Personal Training 

A personal trainer can help you develop a safe and effective individualized workout plan to help you achieve your goals. Whether you meet regularly or periodically they can assist you with corrective feedback and accountability. All of our trainers are professionally certified through nationally recognized organizations. We now offer one hour sessions that are both outdoor and virtual. Equipment is provided for outdoor sessions and you have the option to rent equipment for virtual sessions. Achieve your 2021 goals with an amazing trainer!
Return To Rec

Return to Rec you must with outdoor classes and trips along with swim, basketball, tennis and outdoor gym reservations! After registering for Return to Rec, members will have access to our entire galaxy of current Recreation programming and facility reservations. Return to Rec memberships are available to students for no additional credits, and faculty and staff won't need a thermal detonator to negotiate a great price.

 

This is the way. 

 

CAPS: Community Forum

Join us in Community forums! These are identity-based forums to serve diverse student groups. The forums allow students to connect with each other through a Zoom meeting. These are spaces for both undergraduate and graduate students to build community and maintain relationships with one another. The forums give students a space to build social connection during this time of physical distancing. 
Student Support Program
My Student Support Program (My SSP) provides University California, San Diego students living internationally with immediate and/or ongoing confidential, 24-hour support for any school, well-being, or general life concern at no cost to students. (For students residing in the U.S., they can connect with CAPS to receive mental health support). My SSP Features As a student, you can receive live and real-time support in multiple languages via the My SSP app: Real-time chat or phone support available 24 hours a day, 7 days a week (no appointment needed) Short-term scheduled support available via phone or video (call to set up initial appointment) App content and live support are available 24/7 in Mandarin, Cantonese (simplified Chinese text), Spanish, French, and English.
If you would like to submit relevant events to be featured in the newsletter, please email sixthnewsyoucanuse@ucsd.edu! Guidelines for submission can be found here.