Welcome home Sixers! Start the quarter with these upcoming events!
Sixth News You Can Use
Week 1 Fall Quarter
Spotlights • Academic Advising • Events • Job Opportunities • Public Meetings Scholarships • Basic Needs Resources • Commuter Resources • Campus Resources 
Spotlights
Sixth College Wins Unolympics! #Threepeat
Congratulations Sixers for bringing home the Golden Shoe for the third year in a row! Thank you all who participated to make this happen!

UCSD Homecoming 2019 
, 

UC San Diego 

alumni, students, faculty, staff, family, and friends

—save the dates for UC San Diego's nontraditional Homecoming Weekend! On October 18–20, the whole campus community will come together and celebrate all things Triton. 

Admission to all events is 

free

 for current students and 2019 graduates.

!
Read More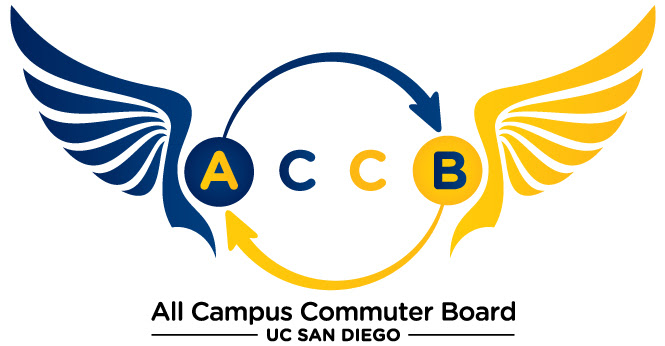 Skip The Traffic With The All Campus Commuter Board (ACCB)
Tired of waiting in traffic on your way home? Stop in for dinner, play trivia games & Skip the Traffic, w/ ACCB!This is a great opportunity to meet fellow commuters and relax after a long day! Have fun with dinner, trivia games, and prizes!
Come out to The Loft (Price Center East, Level 2) from 5pm-7pm on Monday October 7th. This event is free with your student ID.
Learn More
ASP Booklending Program 2019-2020
Borrow your textbooks at the beginning of the quarter and return them at the end of the quarter.Visit 

https://booklending.ucsd.edu to apply!

Applications close October 2nd at 11:59 PM
Meet The Orgs
This is your opportunity to meet all the business organizations UCSD has to offer! Come talk to our 15 recruiting orgs while enjoying a treat from Nothing Bundt Cakes at Rady Quad.
Tuesday October 1 (11AM-3PM) at the Rady Quad | Check out their 
Facebook page
 !
Events
Triton Lobby Corps Recruitment!




We want: Activists, Communicators, Leaders, Analysts, Changemakers.

The Triton Lobby Corps is the legislative advocacy branch of the Associated Students of UC San Diego. Join us as we shape and advise public policy and voice the needs of our students and community. Get involved with the legislative process, and make a change for the better. Speak Truth to Power. Apply today.





Here's the link to our application:

bit.ly/tlcapps




Info session: Friday October 11th at 6pm in Student Services Center Room 260
Learn More
 

Engineering On The Green

This a great opportunity to learn more about the different engineering organizations on campus and how you can get involved. Not to mention, we will be providing FREE pizza and TESC swag. So come eat, socialize, and have fun with us at the event!

Monday, September 30th, from 2pm-6pm at the Warren Mall.

Contact

 

cindy@tesc.ucsd.edu

 

if you have any questions! 
Out of State Student Mixer

A time for the out of state student community here at UC San Diego to gather. Celebrate your move to San Diego by enjoying tacos and carne asada fries while you watch the sun set over La Jolla! Students of all years welcome!

Tuesday October 1st from 5-7pm at 

Mandeville Suite (11th Floor of Tioga Residence Hall, Muir College)




Learn More
Study Abroad opportunity for students at the National University of Singapore




Want to learn more about study abroad? The Dean's Office for Jacobs School of Engineering is hosting two professors (Professor Christina Lim and Professor Lu Wen Feng) from the national university of singapore to come and talk about a study abroad opportunity for engineering students.




Wednesday October 2nd, from 11am-12pm at Qualcomm Rooms, Jacobs Hall 

International Student Mixer

Join us for our annual international student mixer! Meet new friends from all around the world while enjoying some free food!

Wednesday October 2nd from 7pm-9pm at International House (ERC)


Learn More
Passport To Culture: Italy

Earn your passport and "travel" to Italy! Learn more about life & culture from current students who have lived and studied in various regions of the world. Enjoy a taste of traditional food from the highlighted region each week!

Thursday October 3rd from 3pm-4pm at International House (ERC)


Learn More
SD Hacks 2019

SD Hacks is an entirely student-run hackathon hosted by the Triton Engineering Student Council (TESC). Being one of the largest hackathons in California, SD Hacks brings together any high school or college student (age 18+) to innovate, collaborate, and design tangible technology in the span of 36 hours. Participants create projects surrounding different topic areas, denoted "tracks", or specific challenge prompts given by companies. Eligible to compete in teams up to four, participants receive mentorship from their peers as well as engineers and other professionals. Head over to 

 to apply!

October 25 (11AM) - 27 (6PM at RIMAC Arena)

Contact

 

sdhacks@tesc.ucsd.edu

 

if you have any questions! 
Learn More
 

DeWitt Higgs Memorial Lecture

Join Carmen G. Gonzalez in a discussion and examine the effects of climate change in racial subordination while evaluating the legal and policy responses to climate change.

Thursday, November 14th from 2pm-4pm at the Great Hall.
Public Meetings
Coming soon!
Scholarships
Sigma XI Research Grant

Undergraduate and graduate students are invited to apply for research funding through the Grants in Aid of Research (GIAR) program. Applications are now being accepted for the fall 2019 grant cycle. 

Accepting applications until October 1st at 11:59pm. Click 

here

 to apply!

Contact

 

giar@sigmaxi.org

 

if you have any questions! 
Commuter Resources
Sixth College Commuter Lounge
Cook in the kitchen, surf the web on the computers, take advantage in renting a locker, or watch TV. Just swipe your UCSD student ID at the door. Have questions? See the Sixth College Front Desk or contact
jrapport@ucsd.edu
.
If you would like to submit relevant events to be featured in the newsletter, please email sixthnewsyoucanuse@ucsd.edu! Guidelines for submission can be found here.