Sixth Town Hall Meeting on Wednesday October 9th at Price Center Theatre from 4:30pm-5:30pm and 6pm-7pm.
Sixth News You Can Use
Week 2 Fall Quarter
Spotlights • Academic Advising • Events • Job Opportunities • Public Meetings Scholarships • Basic Needs Resources • Commuter Resources • Campus Resources 
Spotlights
Sixth College Town Hall Meeting
 Curious as to what the Sixth new environment will look like, what amenities it has, how much green space there is, what the residents rooms look like, how many rooms have ocean views,  whether we will get better food options…etc.? We have answers!
Come to the Sixth College Student Town Hall on Wednesday October 9th and we will answer any questions we can, share updates on progress, move in dates, etc. We also want to get feedback from you on potential programming around the move – programs to celebrate the new space and programs to celebrate the one we leave behind. You have more ideas than we ever could. To fuel that conversation, we will provide food.
Come out to Price Center Theatre from 4:30pm-5:30pm and 6pm-7pm on

 

Wednesday October 9

th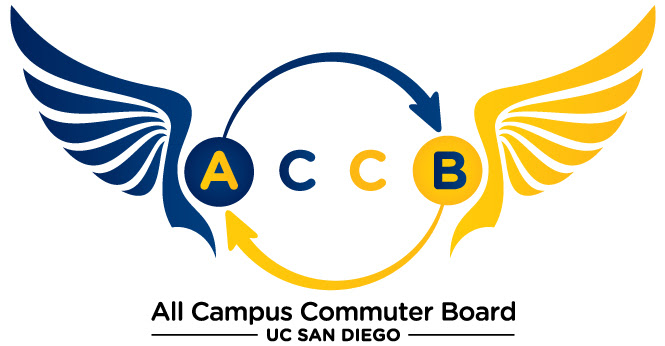 Skip The Traffic With The All Campus Commuter Board (ACCB)
Tired of waiting in traffic on your way home? Stop in for dinner, play trivia games & Skip the Traffic, w/ ACCB!This is a great opportunity to meet fellow commuters and relax after a long day! Have fun with dinner, trivia games, and prizes!
Come out to The Loft (Price Center East, Level 2) from 5pm-7pm on

 

Monday

 

October

 

7th. This event is free with your student ID.
Campus Planning Wants to Hear From YOU!
Campus Planning wants to hear about your student experience, how you'd like to receive construction communications, and chat with you about campus projects in planning, design, and construction. Stop by for

 

free

 

cookies

 

and share your feedback! Visit 

 

http://plandesignbuild.ucsd.edu/news/pop-up.html for more information.
Come out to the Triton Steps at the Farmer's Market from 9am-3pm on

 

Tuesday

 

October 8

th
Week 2 TritonFest Events

Check out these events hosted by TritonFest!

 

TritonFest Presents: Comedy Night

We're bringing the funny with the 4th Annual Triton Fest Presents: Comedy Night. Come grab some food and settle in for a night of comedic laughter. Acts will be announced! Admission is free and open to undergraduate and graduate students. Bring a valid UCSD ID.

Come out to PC West Ballroom from 9pm-11pm on

 

Friday

 

October 

11th

 

TritonFest Presents: Haunted Hoedown

UC San Diego's most haunted event is back for another spooky season! Kick off the Halloween haunting with delicious food to die for, terrifyingly fun games, and many more attractions! Everything is 100% free, so bring all your ghosts and ghouls! 

Come out to Sun God Lawn from 7pm-12am on

 

Saturday

 

October 

12th

View more information at http://bit.ly/TritonSeries

 

 

UCSD Homecoming 2019 
, 

UC San Diego 

alumni, students, faculty, staff, family, and friends

—save the dates for UC San Diego's nontraditional Homecoming Weekend! On

 

October 18–20, the whole campus community will come together and celebrate all things Triton. 

Admission to all events is 

free

 for current students and 2019 graduates.

!
Read More
Academic Advising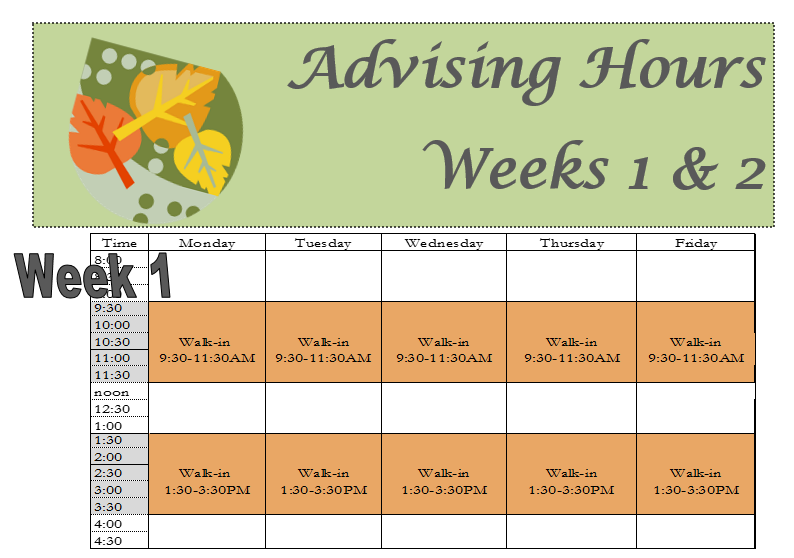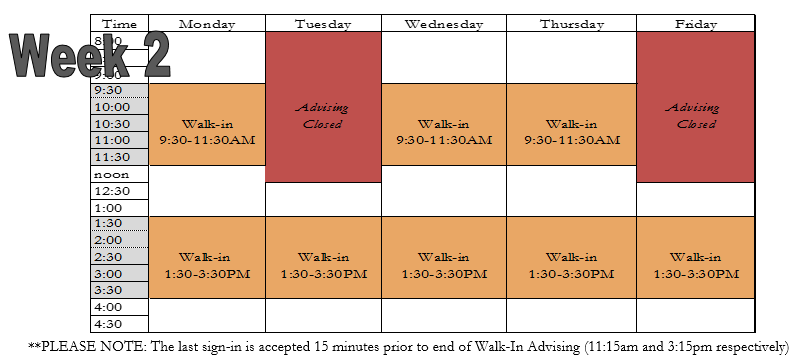 *No appointments can be scheduled for weeks 1 and 2
Located at The Hub in Pepper Canyon Hall (2nd floor) (
Website
)
Have a question but can't walk in? Use our Virtual Advising Center! Open 24/7.
You can also contact us by phone at (858) 534-9001
Events
 

Outreach Trivia Night

Venture over to Muir to meet new people and test your knowledge of various trivia categories! Each week one category will highlight California, another state and another country and the other three categories are miscellaneous!

 

Free entry to all UCSD students and prizes for the winning team. Come with friends or by yourself to join a team of four!

Tuesday October 8th, from 7pm-8pm at Muir Woods Coffee House

Learn More
 

International day of the Girl Child

Come out and learn about how the current migration policies affect girls in honor of the International Day of the Girl Child.

Wednesday October 9th, from 3pm-5pm at the Great Hall at International House.

Contact

 

globalforumihouse@ucsd.edu

 

if you have any questions!  Learn More
 

Passport to Culture: Turkey

Earn your passport and "travel" to Turkey! Learn more about life & culture from current students who have lived and studied in various regions of the world. Enjoy a taste of traditional food from the highlighted region each week!

Thursday October 10th, from 3pm-4pm at the Great Hall at International House.

Learn More
 

Morning Sign Out GBM # 1

Interested in science literacy? Morning Sign Out will be having its first meeting of the year where we'll talk about our online biomedical publication's opportunities for writers, editors, and graphic designers and enjoy some free Panda Express!

Thursday October 10th, from 8pm-9pm at PC West Bear Room.

Contact

 

mso@gmail.com

 

if you have any questions! 
 

Triton Lobby Corps Recruitment!

We want: Activists, Communicators, Leaders, Analysts, Changemakers.

The Triton Lobby Corps is the legislative advocacy branch of the Associated Students of UC San Diego. Join us as we shape and advise public policy and voice the needs of our students and community. Get involved with the legislative process, and make a change for the better. Speak Truth to Power. Apply today.





Here's the link to our application:

bit.ly/tlcapps

Applications for all positions are due

October 14th

Info session: Friday October 11th at 6pm in Student Services Center Room 260

Learn More
 

SD Hacks 2019

SD Hacks is an entirely student-run hackathon hosted by the Triton Engineering Student Council (TESC). Being one of the largest hackathons in California, SD Hacks brings together any high school or college student (age 18+) to innovate, collaborate, and design tangible technology in the span of 36 hours. Participants create projects surrounding different topic areas, denoted "tracks", or specific challenge prompts given by companies. Eligible to compete in teams up to four, participants receive mentorship from their peers as well as engineers and other professionals. Head over to 

 to apply!

October 25 (11AM) - 27 (6PM at RIMAC Arena)

Contact

 

sdhacks@tesc.ucsd.edu

 

if you have any questions! 
Learn More
 

DeWitt Higgs Memorial Lecture

Join Carmen G. Gonzalez in a discussion and examine the effects of climate change in racial subordination while evaluating the legal and policy responses to climate change.

Thursday, November 14th from 2pm-4pm at the Great Hall.
 

Move Your Body, Tone Your Mood

Learn basic mindful movements to reduce stress and improve mood!

Every Monday, from 10am-10:45am at the Zone next to Jamba Juice.

Learn more about the Zone
 

 

Learning Conversation Tables (TLC)

Come learn a new language by conversing with a host in a casual setting.

Every Tuesday, from 5pm-6pm at the Great Hall at International House.

Contact

 

ihouseprograms@ucsd.edu

 

if you have any questions!  Learn More
Job Opportunities
TRIO Outreach Tutor

Do you have a passion for increasing educational equity and college access for first-generation and low-income high school students? 

Become a tutor under UCSD TRIO. Tutor students at local high skills on Math, Science, and Study Skills! Gain professional skills along the way and get paid $15.37/hour! 

Apply via 

Handshake

 and search Job #3103677

Contact

 

ucsdtrio@ucsd.edu

 

if you have any questions! 
Public Meetings
Sixth College Student Council (SCSC)
Thursdays, 5:15pm Main Conference Room
(2nd Floor of Pepper Canyon Hall)
Website | Facebook
Contact

Finance Committee
Wednesdays, 9am
Main Conference Room
(2nd Floor of Pepper Canyon Hall)
Contact

Sixth Video Production Club
Fridays, 4-5pm
The Lodge
Contact

 

Teal Team Sixth (SCSC Programming Committee)
Fridays, 3pm
Main Conference Room
(2nd Floor of Pepper Canyon Hall)
Facebook | Contact

Tech Committee
Tuesdays, 7pm
Location Varies, Contact on Facebook for Location
Website | Facebook
Contact

 

Sixth College Community Board (CoBoard)
Mondays, 7pm
The Dogghouse
Facebook | Contact

Sixth Transfer Organization & Commuter Society (STORCS)
Wednesdays, 3pm
Weeks 2, 4, 6
Sixth Commuter Lounge
Facebook | Contact
Commuter Resources
Sixth College Commuter Lounge
Cook in the kitchen, surf the web on the computers, take advantage in renting a locker, or watch TV. Just swipe your UCSD student ID at the door. Have questions? See the Sixth College Front Desk or contact
jrapport@ucsd.edu
.
If you would like to submit relevant events to be featured in the newsletter, please email sixthnewsyoucanuse@ucsd.edu! Guidelines for submission can be found here.