Phoebe Bronstein
Director of Academic Programs and Associate Teaching Professor, CAT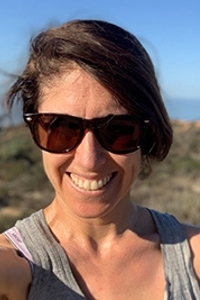 About Me

PhD English, University of Oregon
BA English, University of California, Los Angeles
BA History, University of California, Los Angeles

My research and writing primarily center on the intersections of race, gender, and geography in network-era television production (between 1950 and 1980). I've published on topics ranging from race, gender, and comedy in old sitcoms like The Andy Griffith Show and Bewitched to Black musical performance (like Nat King Cole and Harry Belafonte!) in 1950s TV.

I love watching and talking about television and watch everything from British murder mysteries to primetime soaps (like Scandal!) and dramedies like Ted Lasso. In my teaching I focus mostly on television history but I also teach courses on Hollywood history and in the environmental humanities. I've taught classes on topics ranging from domesticity and television history to teenagers in pop culture, histories of American environmental representation, and climate change and contemporary media narratives.