Phoebe Bronstein
Director of Academic Programs and Assistant Teaching Professor, CAT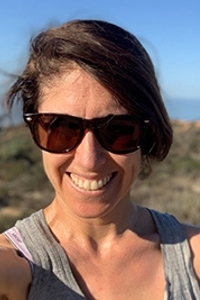 About Me

PhD English, University of Oregon
BA English, University of California, Los Angeles
BA History, University of California, Los Angeles

My first book project, Televising the South, examines how the South functioned as a powerful force in television production between 1950 and 1980, while examining how shifting representations of the region expose troubling national narratives about race and gender. I love television and watch everything from Pretty Little Liars to Downton Abbey, Devious Maids, and Black-ish. In my teaching I focus mostly on television history but I also teach the occasional film or novel. I've taught classes on topics ranging from domesticity and television history to media aesthetics, teenagers in pop culture, music videos, and television and geography.