Sixth College Parent and Family Orientation
Welcome! We are so excited to have you and your student be a part of Sixth College. Our Parent and Family Orientation is the beginning of our college's partnership with you, the primary supporting adult family member(s) of our new students.
Parent and Family Orientation is your opportunity to get to know Sixth College people and resources that are available to you and your student while they are at UCSD. Our hope is to create a strong partnership with our families for student success. We provide you with information and support for the process of letting go so you can bolster your student's belief in their ability to succeed in college!
For families with younger children, please be aware that sessions are tailored to adult audiences and may contain content not suitable for (or interesting to) children. Additionally, we are not able to offer activities and/or care for children, so we ask that you plan accordingly. We sincerely apologize for any inconvenience that this may cause. 
This year, we will be offering an online orientation program alongside Q&A panels, webinars, and meet and greets throughout the summer. Our team is hard at work crafting a meaningful experience for families, so we appreciate your patience as we finalize the details of this year's program.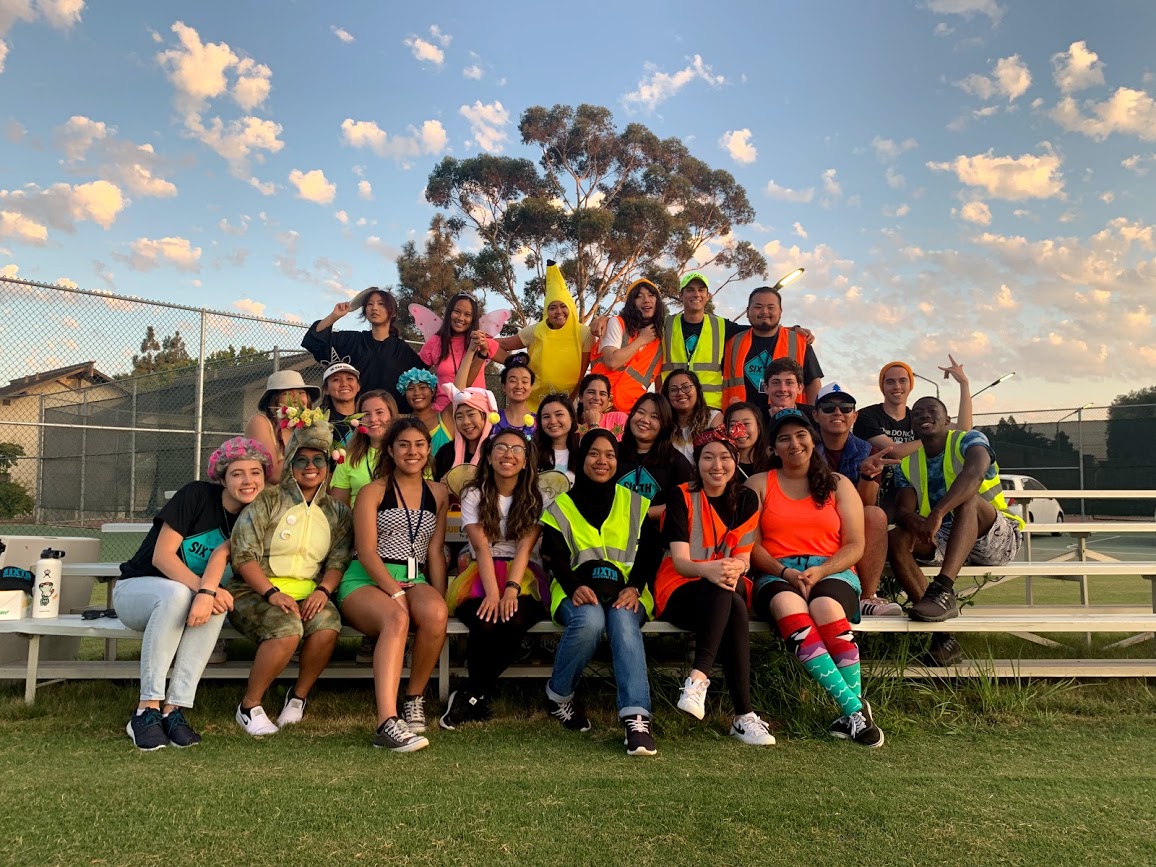 COMPASS Pre-Orientation Module
Parents and family members of Sixth College students are invited to participate in COMPASS, UC San Diego's online pre-orientation module experience. This self-paced online module covers topics ranging from the Academic Experience, Student Life, University Living, and much more. To create an account and begin viewing content, visit mycompass.ucsd.edu, click on "Parent or Family Member" for the login type to create an account and get started!
Parent & Family Orientation Webinar Series
In preparation to welcome you to our community, the Provost, Deans, and senior management of Sixth College hosted the "Six Dimensions of Sixth" live presentation on Wednesday, August 26th, 2020 from 11:30am-12:30pm PST (2:30pm EST), which you can find a recording of below. During the webinar we covered the different units at Sixth College and how they will support your student at UC San Diego. You can also click on this link to view the video
Registration
Your student must first register for the First Year Student Orientation and then they will be prompted to input your name and email address. Once they submit this information, we will be sending you an email with further instructions on registration and Parent and Family Orientation details.
Payment
At this time, we aren't quite ready to release information about pricing for Parent and Family Orientation. Be sure to check back as we approach Summer for the most up to date information.
Schedule and Content
The Orientation team is hard at work crafting a meaningful and informative online experience for families and are in the process of finalizing dates, times, and the content we will be offering for families. Participants can expect to meet our wonderful professional staff members, Q&As with current UC San Diego students, webinars designed by the various UC San Diego offices and departments, virtual meet and greets, and more!
Be sure to check back as we approach Summer for the most up to date information.
Arrival & Check-In Instructions
Final arrival information, including links and times, will be emailed out to all confirmed registrants. 
Please check your email frequently for information as your Orientation Session date approaches.
What You'll Need
Since we're still finalizing the form of all of our content, the list of what you'll need access to is a work in progress. At the very minimum, expect to need a stable internet connection for the various virtual offerings.
Be sure to check back as we approach Summer for the most up to date information.
Because of the timing of our Parent/Family Orientation, we are unable to provide housing for participants. UC San Diego Parent and Family Programs has a comprehensive list of good lodging options for your visit to campus. We encourage you to book early though. Hotels fill quickly during orientation season as all six colleges at UC San Diego are hosting Parent/Family Orientations at the same time.
Office of Students with Disabilities